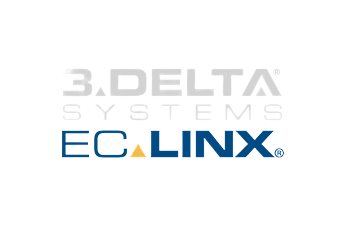 Partner type
Integration
Category
Payment Solutions
Related Solutions
Storefront
Documentation
Visit Site
3 Delta Systems | EC-Linx
WEX Electronic Payments solutions help you optimize and simplify your financial supply chain—delivering a seamless, customized approach to the procure-to-pay process.
EC-Linx is designed for companies needing real-time payment processing and authorization.
With it, get server-to-server real-time credit card authorizations via Web-based payment channels, mail order/telephone order, or swipe for card-present transactions with the addition of a card reader.
Integrate EC-Linx directly into your e-commerce application, ERP system, networked point-of-sale or back-office finance system.
Use it as a stand-alone application, or add other components of Payment WorkSuite — CardVault, EC-Zone and EC-Batch — to fit your needs, with confidence that the applications will work together seamlessly.
How To Add EC Linx to Your Cart.com Online Store:
1. Click here to create an account with 3 Delta Systems
2. Simply sign into your online store and then navigate to Settings > Payments > Payment Gateways > Add. From there you will see the supported gateway.
If you need further help, just contact the AmeriCommerce support team and we'll walk you through it.
Setup notes: White listing the server IP address is required.
IP Address Access Restriction is maintained on the 'approved IP address list'. This allows you to specify a set of IP addresses that can access your account. All other IP addresses are blocked. This is an invaluable security tool for merchants who only process transactions from certain locations.