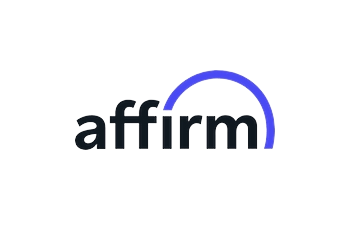 Partner type
Integration
Category
Order Financing
Related Solutions
Storefront
Documentation
Visit Site
Affirm
Affirm is here to help you pay over time for the things you love. You're in control of your payment schedule, and you'll never pay more than you agree to up front.
With Affirm, you can offer your customers a simple and transparent way to pay over time. There are no gimmicks like deferred interest, compounding interest, or late fees, so what your customers see at checkout is exactly what they'll pay, on a budget-friendly schedule of their choosing. Learn More Here.
Affirm isn't just good for your customers—it's good for business, too. When you showcase your product prices in terms of budget-friendly payments, shoppers are more likely to convert and to spend more. On average, businesses that offer Affirm see an average order value increase of 85% and a 20% repeat purchase rate.
The Affirm-AmeriCommerce partnership features:
Easy to try:

Integration at the flip-of-a-switch saves you time and resources
Promotional messaging:

Affirm enables you to display a customer's estimated monthly payment amount to drive conversion and average order value.
Reduce risk:

You get paid in two business days, and we help take on financial risk—from costly chargebacks to fraud.
Click here to learn how to setup Affirm on your AmeriCommerce store.