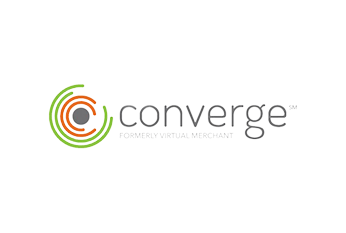 Partner type
Integration
Category
Payment Solutions
Related Solutions
Storefront
Documentation
Visit Site
Converge
Accept payments in any way your business requires with Converge. Converge is a payment platform that enables you to grow your business the way you want. Over the phone, by mail, by invoice, online, or on-the-go.
The Converge gateway offers cutting edge technology and integration, but that's only part of the product. You also need service and support without waiting on hold for hours. So we created Converge Premier Services to enable you direct access to live technical support and developer support with guaranteed zero hold times during our business hours Monday-Friday 7:00am to 5:00pm Pacific. In addition, Premier clients enjoy lower merchant account pricing and unlimited online and mobile users for no additional charge.
So if you're already a Converge gateway user you can pay a one-time fee to access the Premier support team, or ask about signing up as a Premier user to get fast access to support anytime. Your gateway is only one part of your merchant account, so combining the support of the Premier team with packaged pricing for your merchant account, clients typically save 10%-40% per month while getting concierge level service. Upgrade your gateway to Premier and stop waiting on hold.
How To Add Converge to Your Cart.com Online Store:
1. Click here to create an account with Converge
2. Simply sign into your online store and then navigate to Settings > Payments > Payment Gateways > Add. From there you will see the supported gateway.
If you need further help, just contact the Cart.com support team and we'll walk you through it.
Setup notes:
Login ID Field: The Merchant ID.
Password: PIN that is a long string of numbers and letters.
May require the User Id under the Config String in this format: MyVirtualMerchantUserId=XXXXXX (Enter User Id in place of X's)