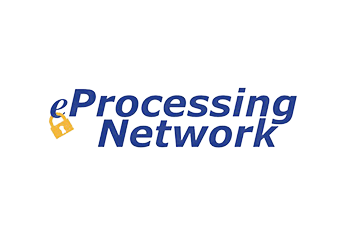 Partner type
Integration
Category
Payment Solutions
Related Solutions
Storefront
Documentation
Visit Site
eProcessing Network
eProcessing Network is compliant with the Payment Card Industry Data Security Standard (PCI-DSS), which demonstrates ePN's commitment to protecting the confidentiality and integrity of cardholder and personal data of anyone making purchases
eProcessing Network, LLC is a software development company specializing in Secure Real-Time Transaction Processing Services and Support. We process merchants' credit card, debit card, NFC, Apple Pay, ACH/check, gift card and loyalty transactions.
Why choose eProcessing Network?
Innovation - In the year 2000, eProcessing Network (ePN) was the first mainstream payment gateway to offer wireless mobile transaction processing.
While mobile technology has evolved, ePN continues to provide cutting edge solutions. We offer the latest in application development, which aims to make the customer experience simple and elegant, to facilitate a transparent transaction process.
Security Commitment - EPN is committed to providing secure systems and payment applications that meet or exceed compliance with the Payment Card Industry Data Security Standards (PCI-DSS).
How To Add eProcessing Network to Your Cart.com Online Store:
1. Click here to create an account with EPN
2. Simply sign into your online store and then navigate to Settings > Payments > Payment Gateways > Add. From there you will see the supported gateway.
If you need further help, just contact the Cart.com support team and we'll walk you through it.
Setup Notes:
White listing the server IP address not required.
Once you have a successful transaction through the gateway, note the IP address on the transaction details (you can check your Current Batch Report on our site to find this).
The IP address listed on the transaction will be that of your server. Simply add this IP address to the Allowed IP's section of the Processing Control page to adequately secure your integration with the eProcessingNetwork gateway.