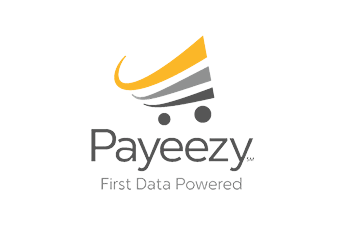 Partner type
Integration
Category
Payment Solutions
Related Solutions
Storefront
Documentation
Visit Site
Payeezy (First Data)
Start accepting payments quickly and easily with a payment technology stack that's trusted by 7 of the top 10 largest global digital merchants.
Go Beyond: Payeezy® Gateway
Whether you are just starting a new business, looking for a more PCI compliant website solution or wanting to seamlessly integrate payment processing to your website, the Payeezy® Gateway solution makes it easy to accept a wide range of payments and manage your payment transactions anytime, anywhere. A highly intuitive web-based interface and simple API's allow you to remove the complexity of accepting card-not-present payments quickly and easily, keeping your focus on operating and growing your business.
First Data Advantages
The Payeezy® Gateway offers advanced payment functionality built for any size merchant through flexible and simple integration and set-up options. Our payment gateway solution is backed by an extensive set of online support tools as well as a dedicated support team available to answers questions whenever they arise.
How To Add Payeezy to Your Cart.com Online Store:
1. Click here to create an account with Payeezy
2. Simply sign into your online store and then navigate to Settings > Payments > Payment Gateways > Add. From there you will see the supported gateway.
If you need further help, just contact the Cart.com support team and we'll walk you through it.