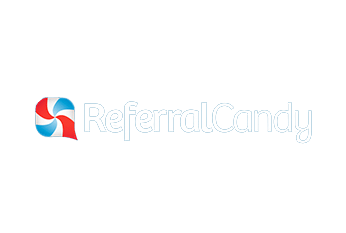 Partner type
Integration
Category
Marketing
Related Solutions
Storefront
Documentation
Visit Site
ReferralCandy
ReferralCandy is one of the most popular referral software for e-commerce stores. With ReferralCandy, you can automate your referral program, track results, and reduce fraud.
Give your store a referral program
ReferralCandy is a configurable referral program that uses email marketing to encourage your customers to tell their friends about your Cart.com online store. Here's how it works. After customers make a purchase, they are given a coupon that can be shared with their friends. Friends who make a purchase receive a discount (using the coupon), while the referring customer receives a referral reward.
Every ReferralCandy account comes with social media integration, online analytics, and a personal referral portal for each customer. ReferralCandy is used by hundreds of retailers across North America, Europe and Asia, including leading shoe retailer Okabashi, Bigstock Photo and Grammy Award nominee Soulja Boy's Ocean Gang Clothing Line.