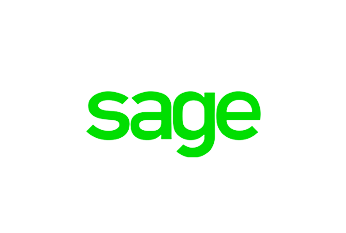 Partner type
Integration
Category
Payment Solutions
Related Solutions
Storefront
Documentation
Visit Site
Sage Payment Solutions
Accept all types of payments, wherever you do business, with Sage Payment Solutions. Accept credit, debit, check, ACH, mobile and more - at your retail store, a customer's location or on the phone.
Your customers expect making a purchase from you to be a smooth process. They expect to be able to pay for your product or service the way they pay for everything else, with their preferred method. While cash is still king, our research shows that offering your customers a variety of payment methods is just as important a factor in how they rate your business. If you don't accept non-cash payments, you could be missing selling opportunities.
How does merchant credit card processing work?
Whether in-store or online, the card payment process usually takes seconds. But behind the scenes, it involves a complex series of steps, including security and balance checks. When your customer swipes or manually enters their card information, your point-of-sale (POS) communicates with the card issuer (your customer's bank or card association) to make sure they have enough funds to cover the purchase. The process also activates encrypted security measures to ensure there's no suspicious activity on the card being used.
Card security and PCI compliance
All credit card processing companies must comply with the data security standards set by the Payment Card Industry (PCI). This means the provider sticks to industry best practices, enabling a secure network, protecting cardholder data, and monitoring quality––among other things.
Any business that wants to process credit card payments is responsible for abiding by PCI regulations. If they don't, they could be fined.
How To Add Sage Payments to Your Cart.com Online Store:
1. Click here to create an Sage Payments account
2. Simply sign into your online store and then navigate to Settings > Payments > Payment Gateways > Add. From there you can select Sage Payments as a supported gateway.
3. Setup Instructions:
Login ID Field: The Merchant ID (MID) Sage issues (12 digits) goes here. The MID is a twelve-digit number that is identical to your Virtual Terminal ID.
Password Field: The Merchant Key (MKEY) Sage issues (12 digits) goes here. The MKEY is twelve characters long and always alternates between capital letters and numbers -- for instance, A1B2C3D4E5F6.