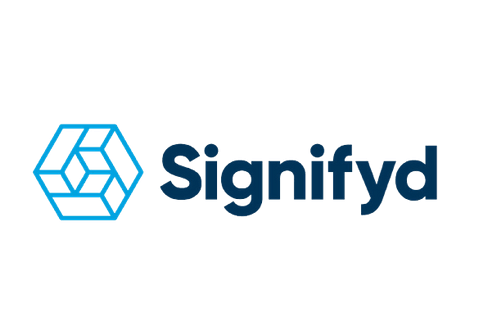 Partner type
Integration
Category
Security
Related Solutions
Storefront
Documentation
Visit Site
Signifyd - Fraud Prevention
Signifyd's ecommerce fraud protection platform has 3 services for companies: revenue protection, abuse prevention & payment compliance.
Fraud Protection & Chargeback Prevention
Signifyd's financial guarantee protects online retailers in case of chargebacks allowing businesses to increase sales and open new markets while reducing risk --
www.signifyd.com

Once the integration is configured and enabled, Cart.com will automatically send the customer's billing information to Signifyd after a customer checks out on the checkout page. Signifyd will then process the information and update the order's status in Cart.com accordingly.
Learn More Setting Up Signifyd Here
Optimize Operations:

Signifyd provides decisions in a second. Review all the details on a beautiful dashboard. Speed up order fulfillment.
Sell Confidently:

Get a guaranteed fraud protection on all transactions. Domestic or International.
Get Peace of Mind Today:

Simply start a trial, activate protection and never worry about fraudulent chargebacks again.