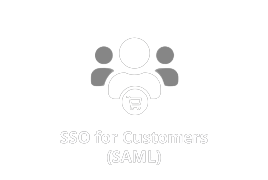 Partner type
Integration
Category
Security
Related Solutions
Storefront
Documentation
Visit Site
Single Sign On
Cart.com is an American technology company with a focus on e-commerce software and services.
SAML2 is an open standard for integrating Single Signon between systems. The system supports SAML2 for Customer Login in an Identity Provider (IdP) Browser Post format.
The Identity Provider (ex: a corporate extranet portal) handles the authentication of the customer and performs a Response Browser Post to your store containing an encrypted assertion.