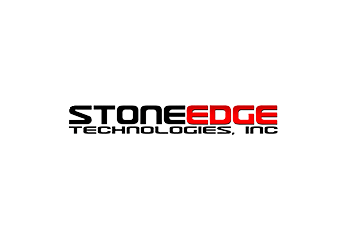 Partner type
Integration
Category
Order Management
Related Solutions
Storefront
Documentation
Visit Site
Stone Edge Technology
Stone Edge is a multi-channel order management system for online retailers. Order processing, shipping, inventory control, and customer management in one.
Are you looking for a better way to manage your business?
Would you like to streamline your operations and reduce your labor costs? Do you want an ecommerce software system that is designed and priced for small-to-medium businesses like yours? Then the Stone Edge order management system is for you!
Ten years of experience helping small-to-medium Web merchants.
Used by 2,500 retailers, from 1-person companies that ship 5 or 10 orders per day, to eleven of the 2009 Internet Retailer Top 500, shipping up to 5,000 orders per day.
Used to sell everything from supplements to cycle parts, t-shirts to telescopes and just about anything else you can imagine.
Compatible with Cart.com online stores.
Helps manage orders, customers, payment processing, inventory, purchasing, receiving, picking & packing, shipping, returns & exchanges, and much more. Ideal for multi-channel retailers. Combines orders from multiple sources with shared inventory and customer lists, and retains the branding of your different sites.
Optional Point of Sale (POS) system for brick and mortar stores shares products and customers with your Web stores.
Fast implementation, open source code, superior support and responsive developers.
Available in Standard, Plus POS and Enterprise Editions.
Order Management
As its name implies, Order Management is at the core of the Stone Edge Order Manager's functionality with well conceived automation points, a generous supply of integrations with shopping carts, payment gateways, fraud detection services and more, Stone Edge's Order Management capabilities will make your operations lean, mean and profitable. Turn on order management features and watch your customer service personnel work faster, more efficiently and with fewer mistakes.
Inventory Management
Manage your products and inventory, synchronize stock with web sites, automate purchasing and receiving, and much more. The Order Manager has inventory covered: from managing kits and assemblies to multi-level pricing and quantity discounts.
Customer Management
The Order Manager offers tools to automate routine customer management tasks as well as tools to market to your customers for increased sales. A customer database is automatically built as you import and process orders.
Shopping Cart Integration
Import and process orders. Import up-to-date product and customer lists. Synchronize stock levels in real-time between your various sales channels. Send order status and tracking data back to your Web stores.
Packing and Shipping
With multiple tools for picking, packing and shipping, the Order Manager will help streamline your operations, eliminate packing errors and reduce labor costs. The program includes its own UPS and Fedex certified shipping systems. It is also integrated with Endicia Dazzle for shipping via USPS. Shipping labels can be printed whenever you are viewing an order or in a batch mode. However, most merchants use the QuickShip or Pack & Ship screens.
Reporting
The Order Manager includes an abundance of standard reports and an executive dashboard that displays up-to-the-minute information about your business in graphs, charts and lists. There is lots of support for custom reports, and there are 3rd party vendors who offer custom reports individually and in extensive collections.