Cart Shipping simplifies your day-to-day by streamlining your ecommerce operations so you can easily manage shipments and packages, send email notifications, and even handle drop shipping- all from one centralized location. By managing everything from one location, we help you reclaim your time so you can focus on your business.
Key benefits
Save Big on Shipping Costs
Access the best commercial carrier rates that could save you up to 88% off shipping costs.
Centralized Order Managements
Manage your products, customers and inventory in one location. Our shipping and order management tools help you streamline your ecommerce operations.
No integrations required
Sync order and tracking information automatically. Our seamless order management software requires no plug-ins or complex integrations..
Address validation
Avoid failed deliveries and increase customer satisfaction with our global address validation tool.
Live Shipping Rates
Get live up-to-the-minute shipping rates from the major shipping providers such as FedEx, UPS, USPS, and DHL.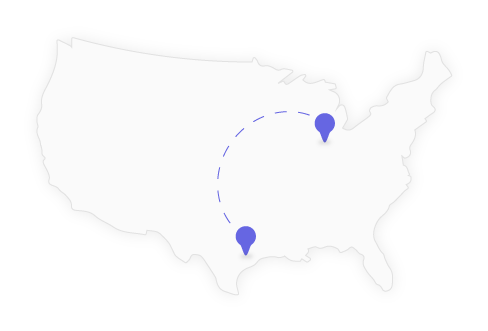 Custom shipping methods
Create an unlimited amount of unique shipping rules and triggers based on weight, total cost, number of items, unique items, geographic regions, and more. This tool can be used in countless ways such as supporting a promotion that gives free shipping at a specific order amount, or by charging a flat shipping fee based on orders at or below certain weights.
Partial orders & split shipping
Split orders into distinct orders or ship a single order in multiple shipments, keeping track of all shipping data like tracking information for each shipment.
Free shipping discounts
As part of the powerful Discount Methods, you can specify free shipping based on certain rules such as order total, destination, shipping method, and more.

Advanced shipping rules
Create custom rules to support free vs live carrier rates, handling, shipping restrictions, and taxes based on your warehouse, inventory, product prices and delivery address
Optionally charge taxes on shipping based on state, zip code, or country. Add markup to certain methods to make sure your costs are covered.
Restrict Shipping to Specified Locations. Weed out fraudulent orders based on their shipping destinations.