Built-in SEO tools
Detailed ecommerce SEO analytics with customizable permalinks, titles, tags, & descriptions. Override at different levels.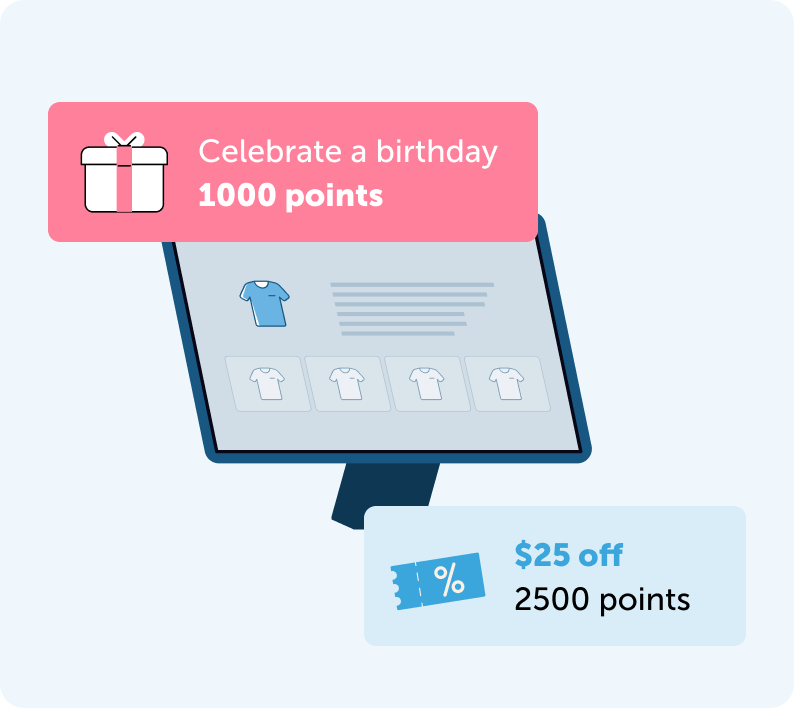 Customer rewards & points
Improve customer loyalty with rewards program for orders. Allow customers to earn points for engaging with your store.
Built-in email marketing
Automated email series for various purposes using time intervals and actions. Can be used for digital products, promotions, events, surveys, and rewards.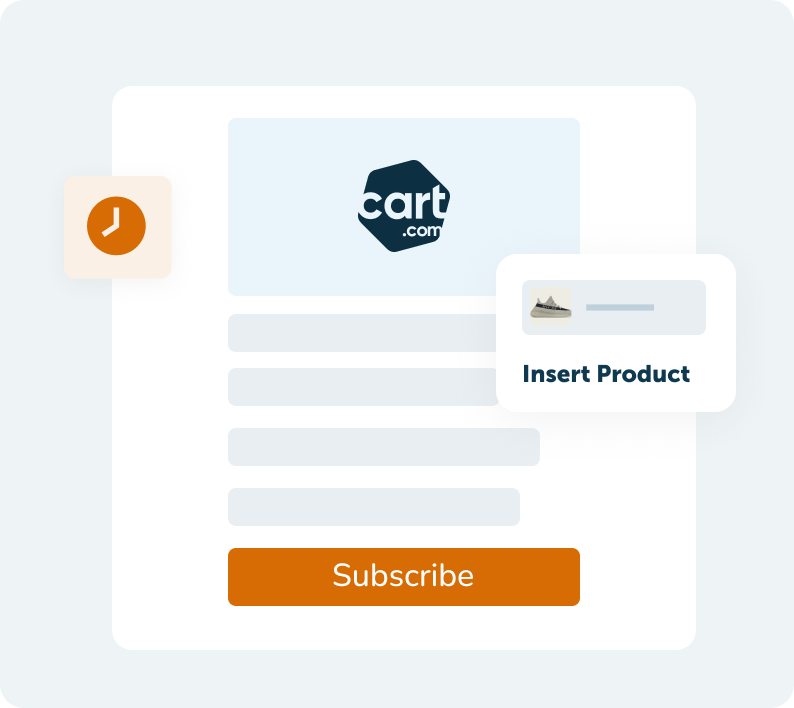 Blogging made easy
Create and share informative blog articles with unlimited posting and customizable categories and schedules.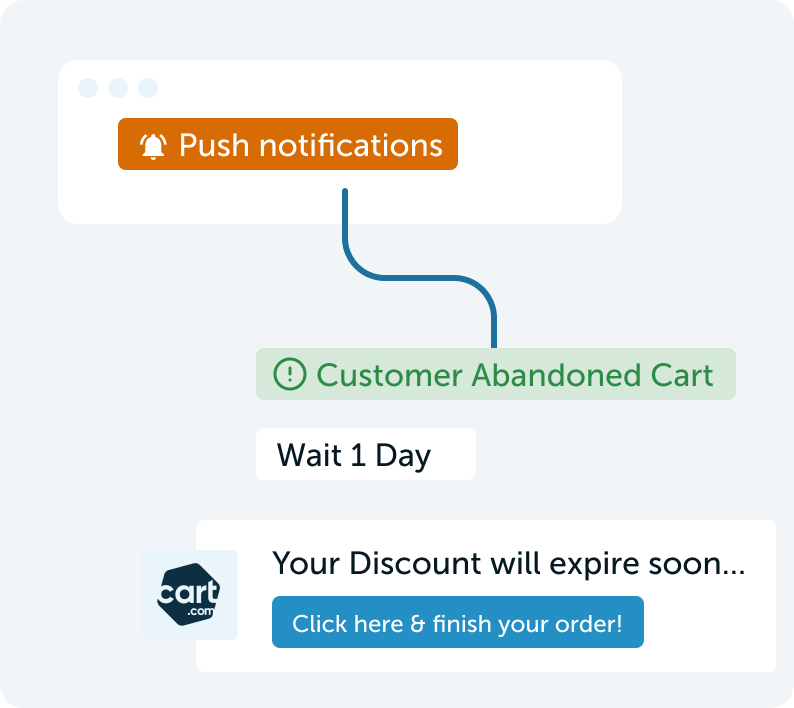 Abandoned cart sales opportunities
Use customer session history and analysis for marketing purposes, such as recovering abandoned carts with targeted emails.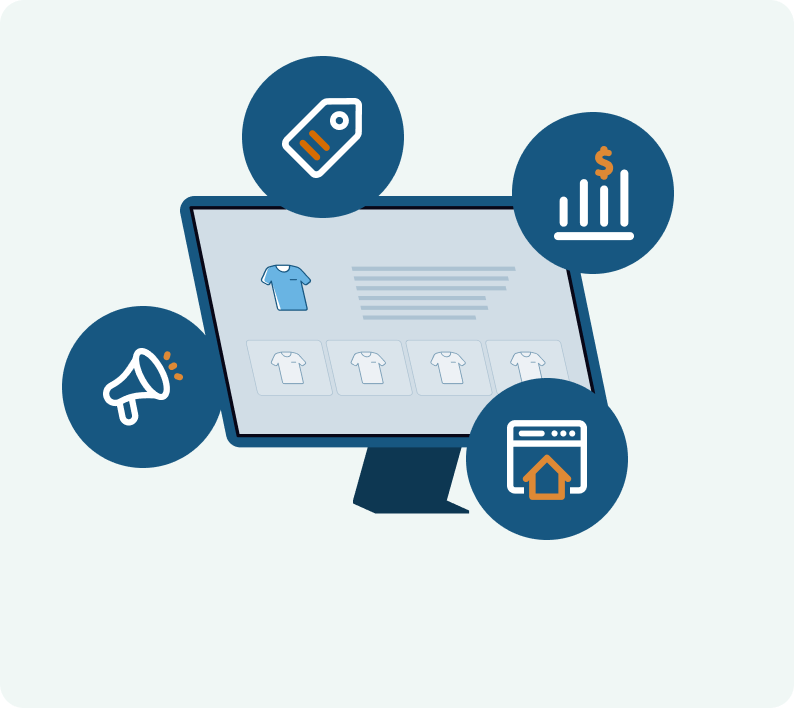 Your favorite apps & add-ons
If you want to use your pre-existing software such as email marketing, shopping feeds, affiliate program, or even live chat—we offer the industry's most popular apps to integrate with your online store.
Let's make some magic happen
Ready to find out how Cart.com is giving power back to brands like yours?
CART BLOG
Do more with your data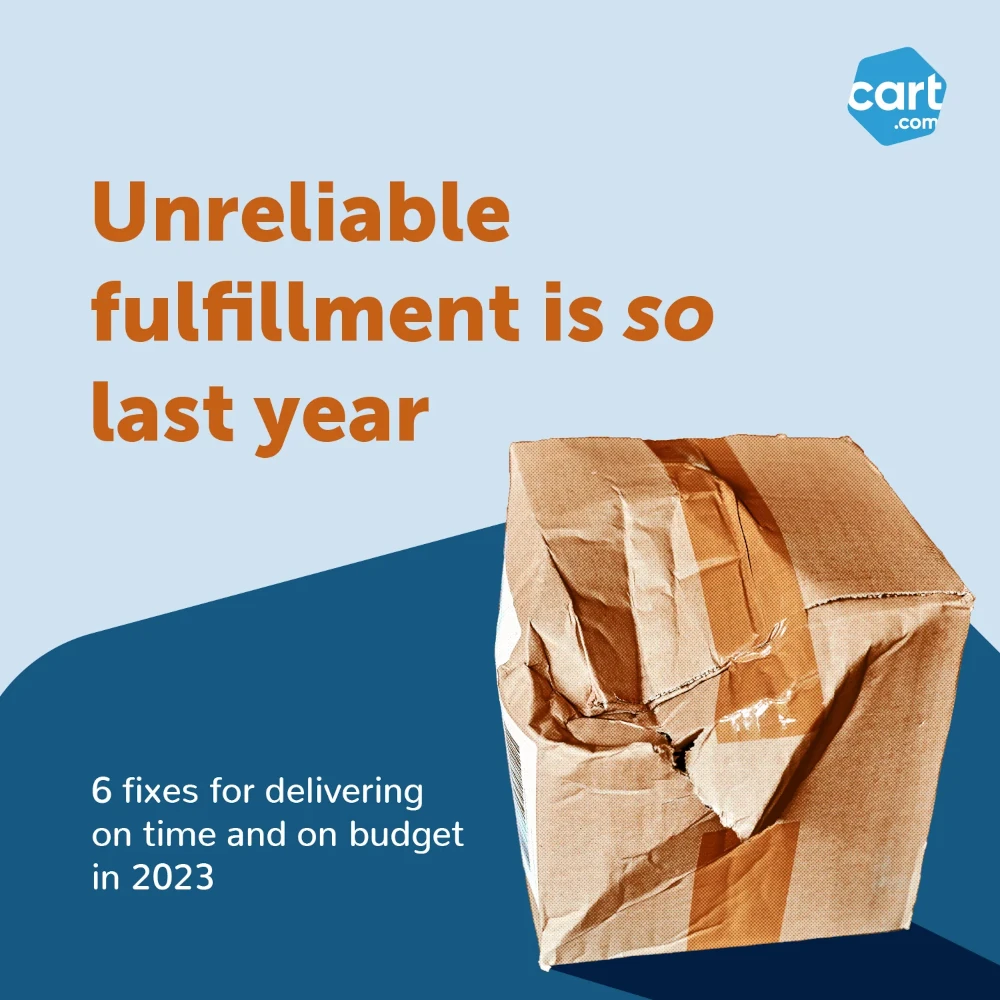 Unreliable fulfillment is so last year
Now that the holiday selling season has come to a close and sellers around the world have the
Learn more