In this section:
Ask Marketing Overview
Ask any question about your marketing data in plain English and receive a visual answer immediately. It's that simple. Use Ask Marketing to engage with your data more easily and reduce time-to-insight for data-driven decisions. Watch a demo below:
Data Sources & Configuration
To get started with Ask Marketing, click the info tab at the top of the dashboard view title: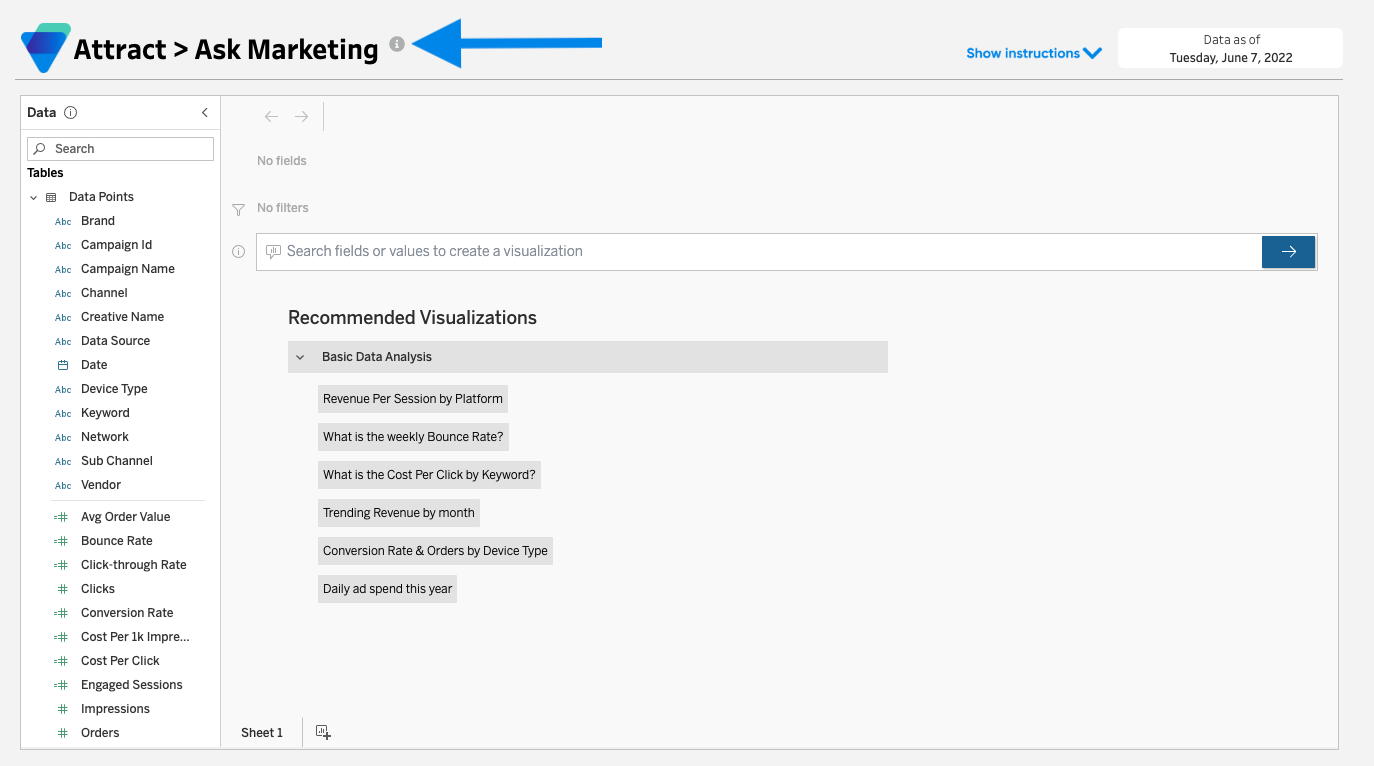 This reveals a summary of the marketing and web analytics data available to you and context for how Ask Marketing is configured: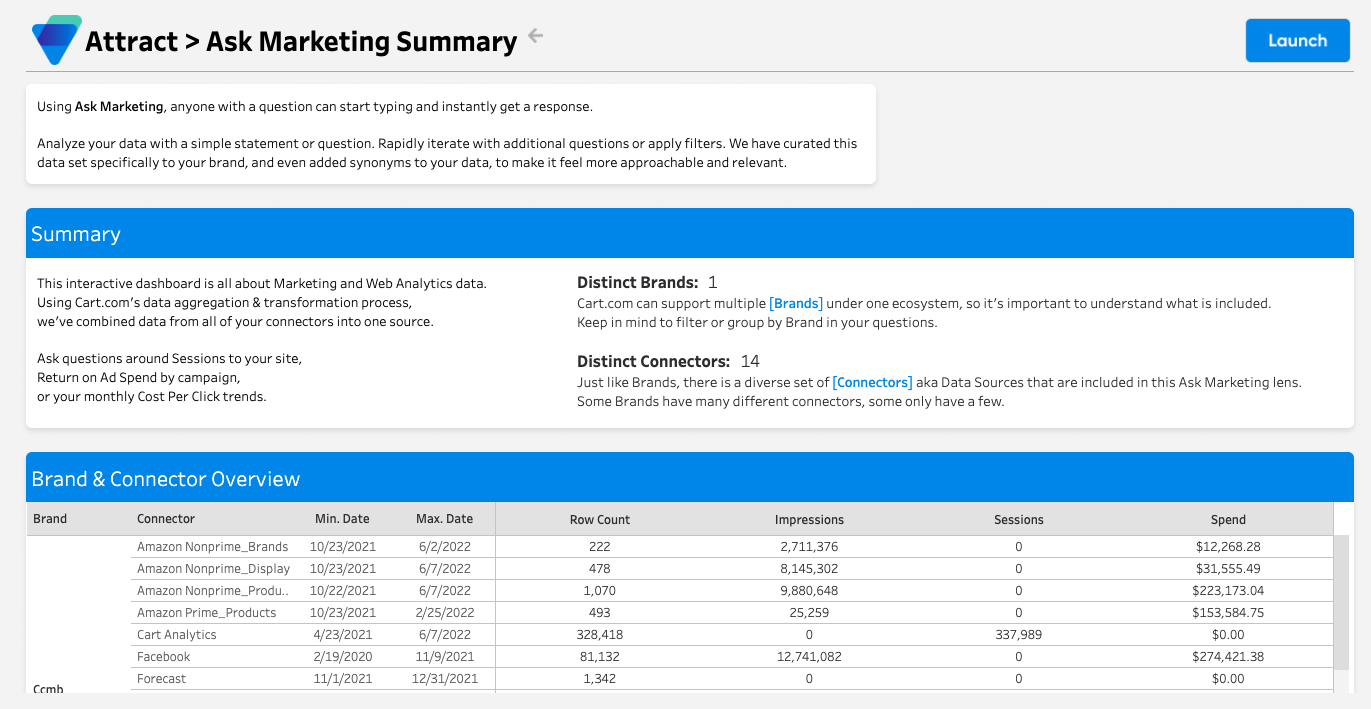 In the Brand & Connector Overview table, you will find all of the data sources available for you to interact with. Through Cart's data aggregation and transformation process, we have already configured Ask Marketing for your business and added curated filters and synonyms to make queries more approachable.
How to Use Ask Marketing
Click the "Show Instructions" button in the top right corner of the view to reveal an instructional panel that will teach you how to interact with the interface.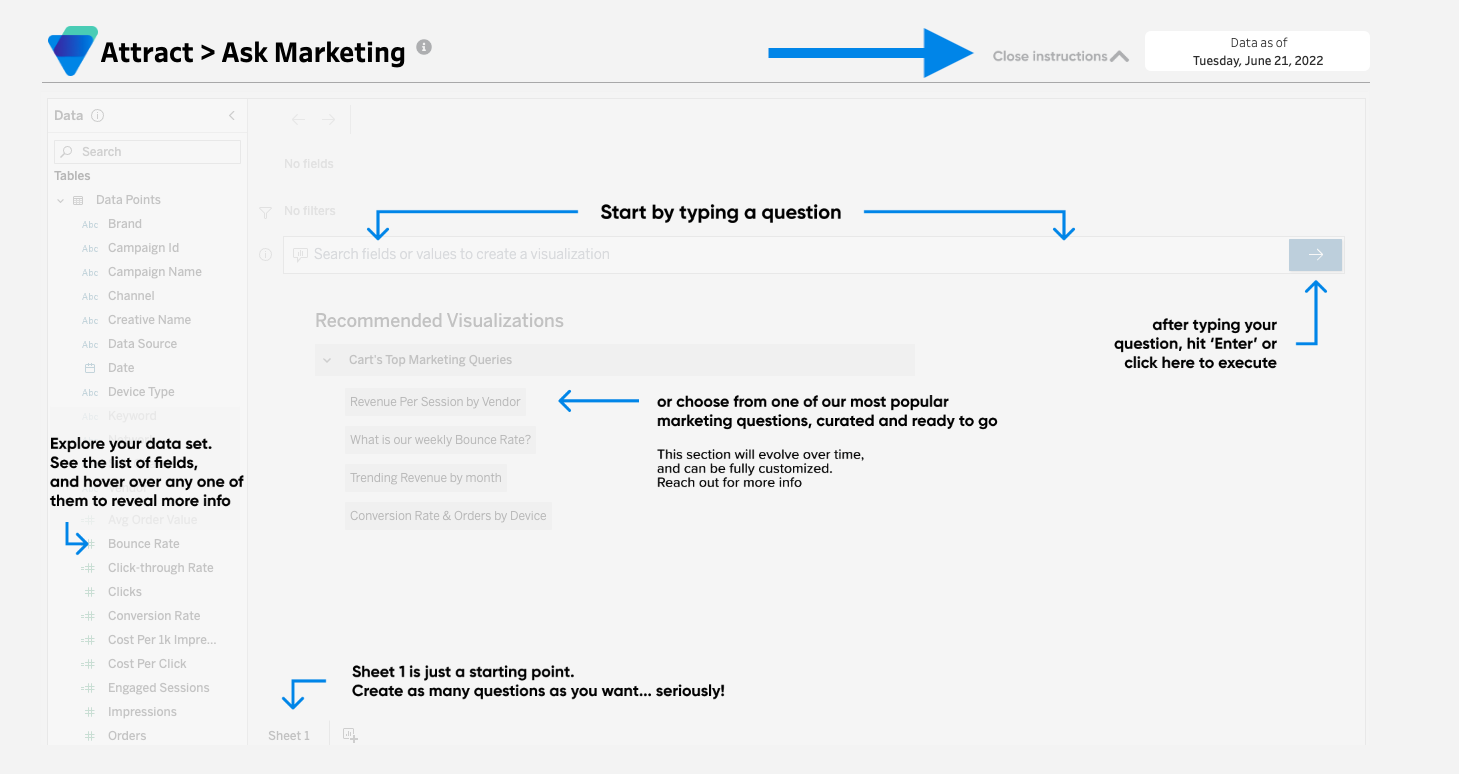 Ask Marketing comes equipped with a number of our favorite queries to help you get started, but you can query any of the fields you see in the data tab on the left corner of your screen.