Marketplace Management makes it easy to list products to different marketplaces with FBA quantities with the intent of using cross-channel fulfillment. You can then route those orders automatically to Amazon's warehouse or you can choose to manually send those orders through the Order Management page. The only requirement is that you must have the SKU match across your sales channels. If the SKU matches, then this setup is possible.
You cannot bundle FBA listings and non-FBA listings together at this time so our bundle process cannot solve if the SKUs do not match across channels.
Here are some additional videos about Multi-channel fulfillment:
Integrate your Amazon and other sales channels to Marketplace Management (Settings -> Integrations -> "add sales channels").
Establish your Amazon FBA connection via "My Services" (These should be visible on the same Integrations page).
Establish a shipping mapping under "Amazon FBA".
If you do not want to automatically fulfill your inventory with FBA quantity, you can choose any shipping option that you do not offer on your sales channel. For more information on this option, you can reach out to our Support Team.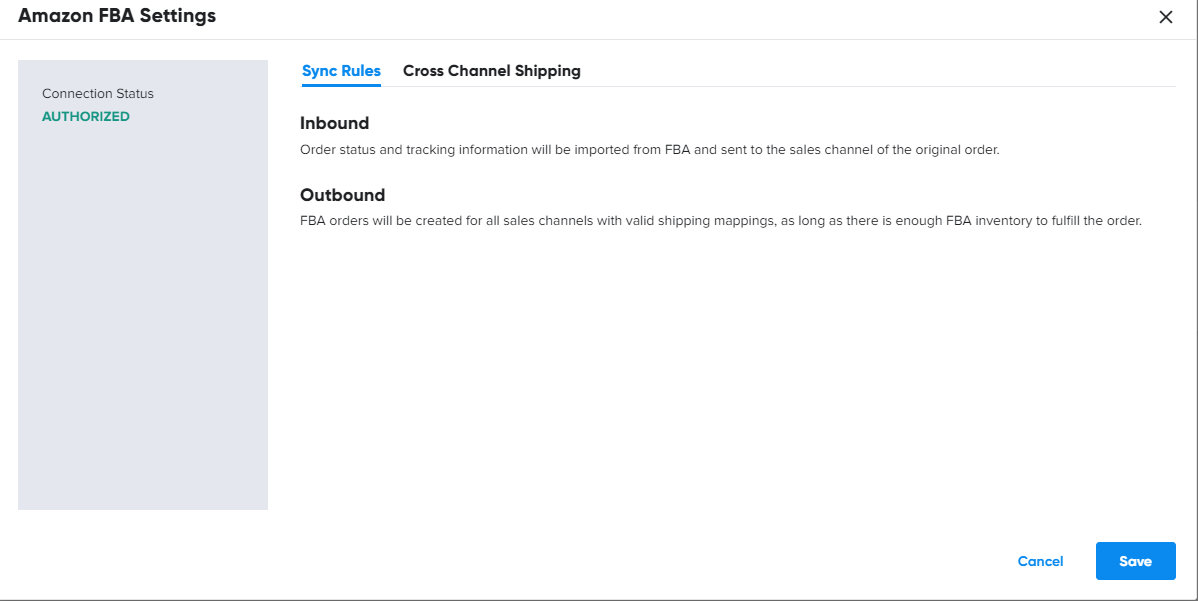 Setting up this mapping will automatically send the order to Amazon's warehouse for fulfillment. If there are specific shipping options that you want to fulfill manually, do not add them to this list
You must add a unique shipping mapping for each option within your store.
4. Turn on outbound settings (Quantity and Order Tracking) on the channels you'd like to use MCF on. Thats it! Moving forward FBA quantity will be sent to your non-Amazon sales channels