This article explains how to use your workspace column chooser to find pertinent information about listings
The listings workspace contains many of the pertinent information about your channel listings, from listing price, price structure (minimum/maximum prices), category, status and much more. Simply click on the listing's workspace on the left-hand navigation sidebar and open the column chooser by clicking on the button next to the quick search bar.
The column chooser offers a drag and drop feature. Click on the column and drag the columns into the listings grid while sizing the appropriate columns as you see fit.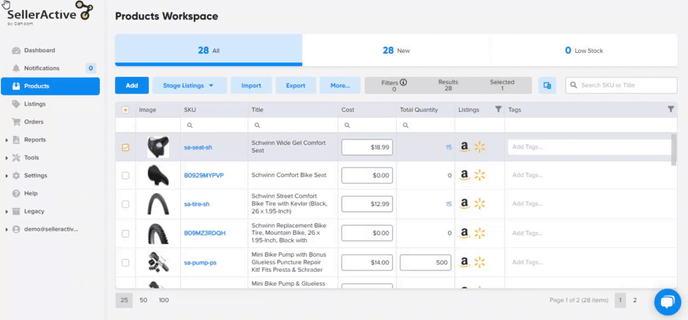 Marketplace Management offers columns to help you find certain listings such as the FC Priority column, displaying which FC is prioritized for order deductions.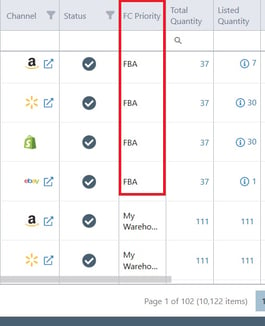 The Variation column can help you filter down the listing results to your Variants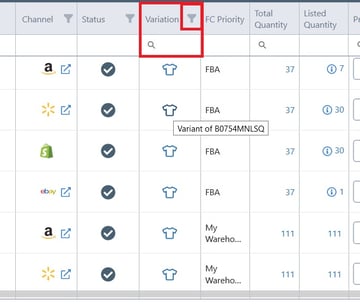 The Tag column allows you to tag and search for specific listings by Tag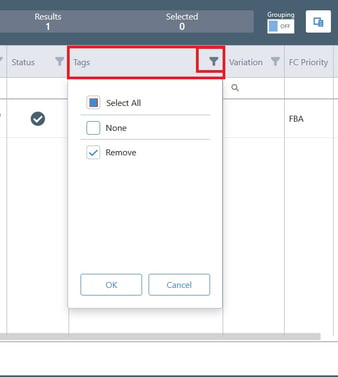 The Buy Box Status column can help you focus on listings that are or are not winning the Buy Box on a specific channel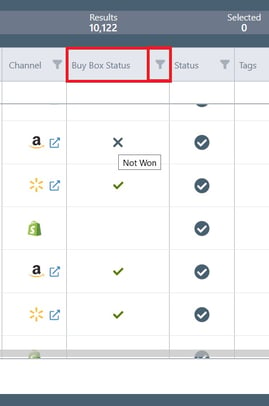 Please review all the column chooser options for a full list of options to choose from!