Learn how to quickly assign your pricing strategies via a flat file or within the Listings workspace!
You can assign Pricing Strategies to your listings a few different ways. Because our repricing options are specific to each sales channel, you will edit them on the listings themselves as opposed to on the Product level.
After creating the pricing strategy, you can apply it to your listings in the Listings Workspace one by one, via a bulk action in the Listings workspace, or via a flat file upload.
Assigning within the Listings Workspace one by one
Within the Listings workspace you should be able to see a "Pricing Strategy" column within your account.
If the column is not visible, you can use the column chooser to drag and drop the column into your view.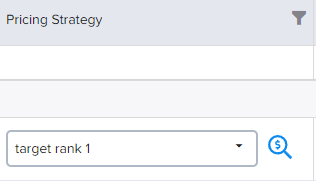 You can click the drop down menu and select from any previously created pricing strategies.
Assigning within the Listings Workspace in bulk
Using our bulk options, you can assign strategies to as many listings as you can select. We advise using the column filters and sorting before hand to isolate all of the items you wish to update. After selecting the SKU's in question, click the three dots near the "Import" and "Export" buttons.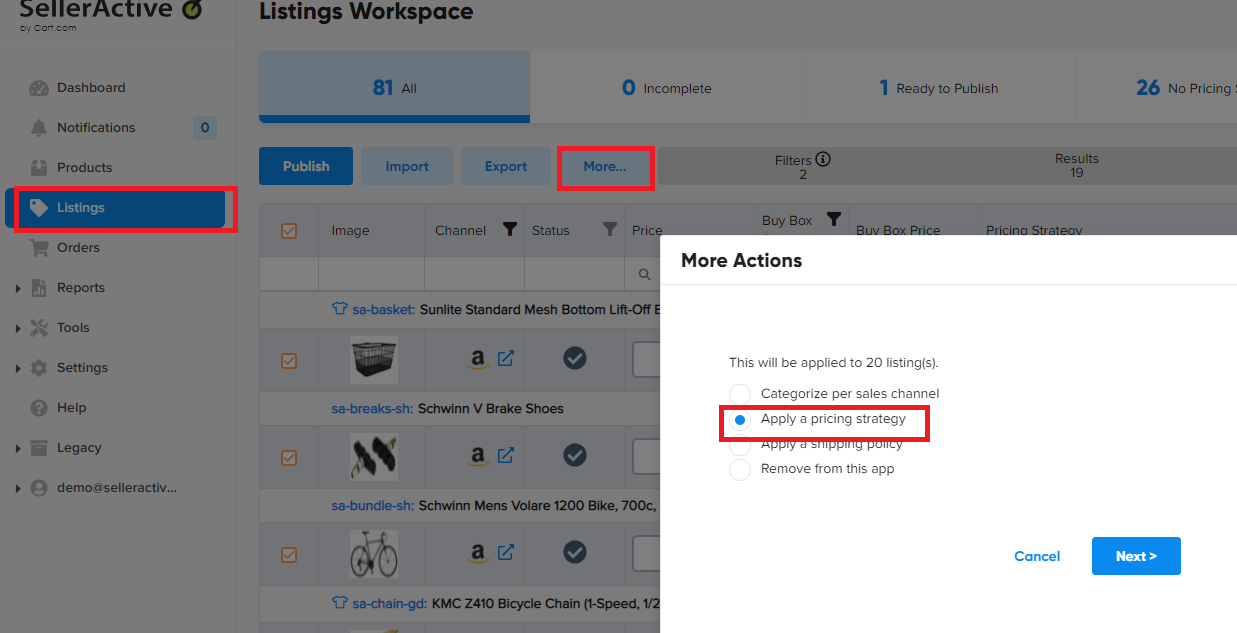 Assigning with a flat file upload
You can assign pricing strategies to your items using a flat file upload. This upload is using our legacy upload process and specific column headers are required. To update Pricing Strategies all you need are the columns: InventoryAction, Site, SKU, and Pricing Name.
Here is an example upload that you can use.
You will save your file and upload it within your Listings Workspace.
Watch the "Learn How to use Marketplace Management's repricer" video series, which includes a video tutorial on how to assign pricing strategies to your listings.