How to invite additional users to your Cart organization.
In this article:
Learn more about the Cart account model here.
How to Invite a User to a Business
Follow this guide to add additional users to your Cart organization.
Navigate to Settings by clicking your profile in the top right corner followed by "Manage Account":
Click "Organization">"Overview" on the left sidebar. Here, you can adjust settings for your organization.
Click the Users Management tab to manage user settings and invite new users:
Enter the user's email and select the business(es) you would like them to have access to. Set the permission level appropriate for the user (see here for more information on permissions):
Click "Send Invite". The user will get an email with a link they can follow to accept the invite and access the business. Users without a Cart account will be able to register and accept the invite.
Note for Storefront Users: When inviting a user through Console, they will get a corresponding Storefront account with minimal permissions. You will need to adjust these within Storefront after they have registered.
How to Remove Users
Remove a User from an Organization
Removing a user from an organization will remove them from all businesses in that org. Follow these steps if you would like the user to no longer have access to anything related to your organization within the Cart ecosystem.
1. Navigate to the "User Management" tab of your organization settings: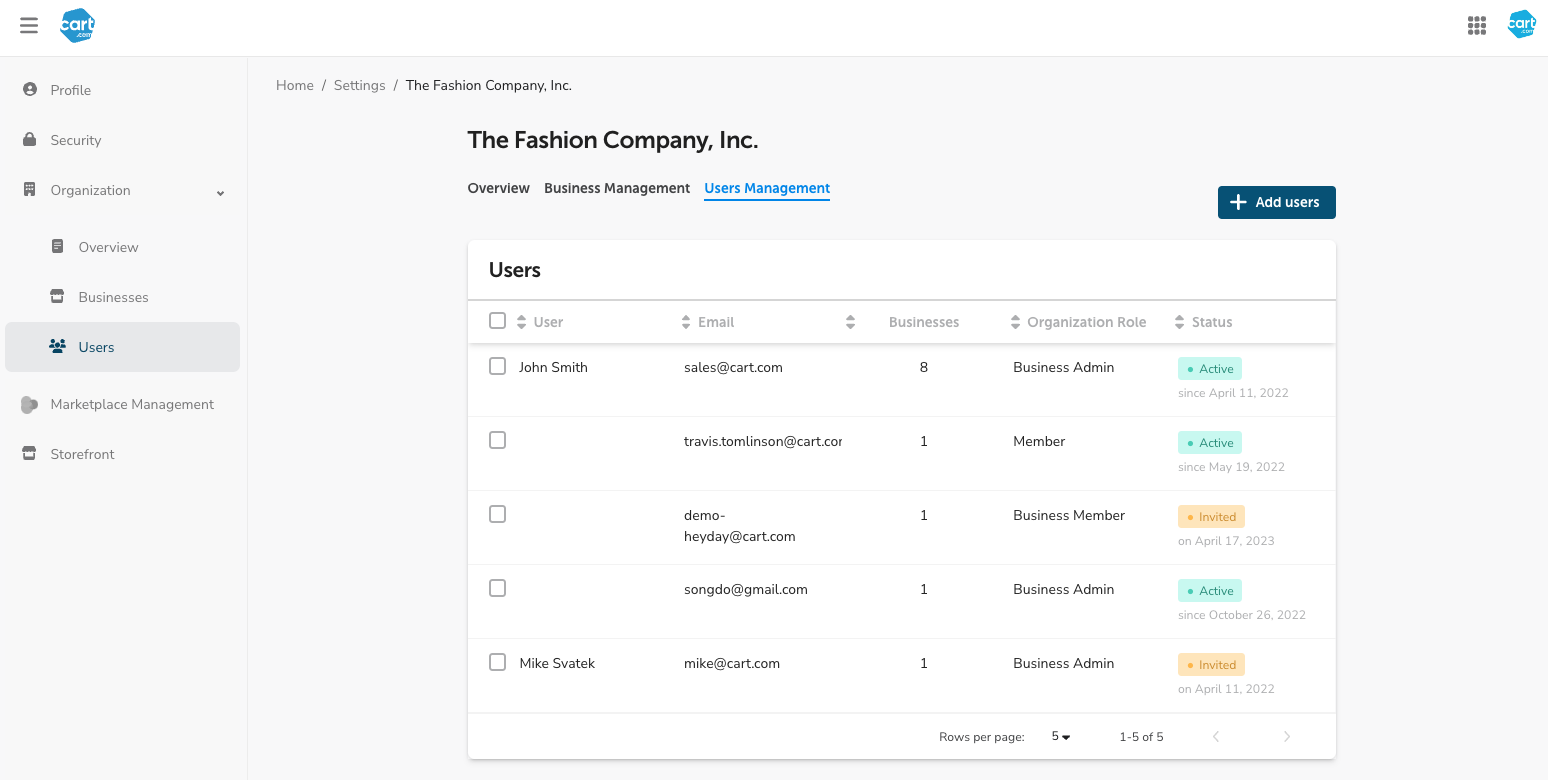 2. Select a user from the table and click "Remove":
3. Confirm that you would like to remove the user (this will remove them from all businesses within the organization as well):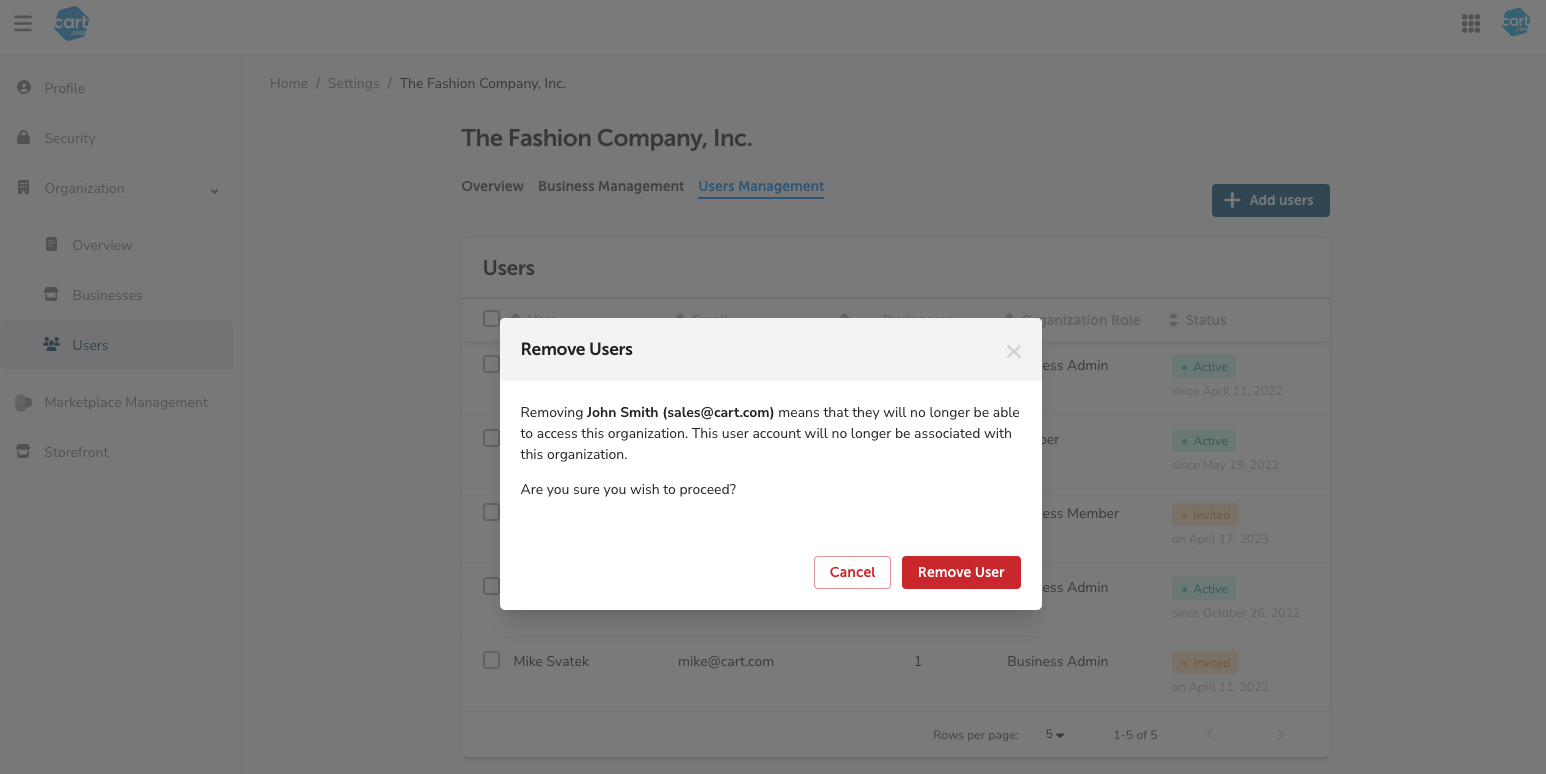 Remove a User from a Business
Follow these steps to remove a user from a single business.
1. Navigate to the "Business Management" tab of your organization settings: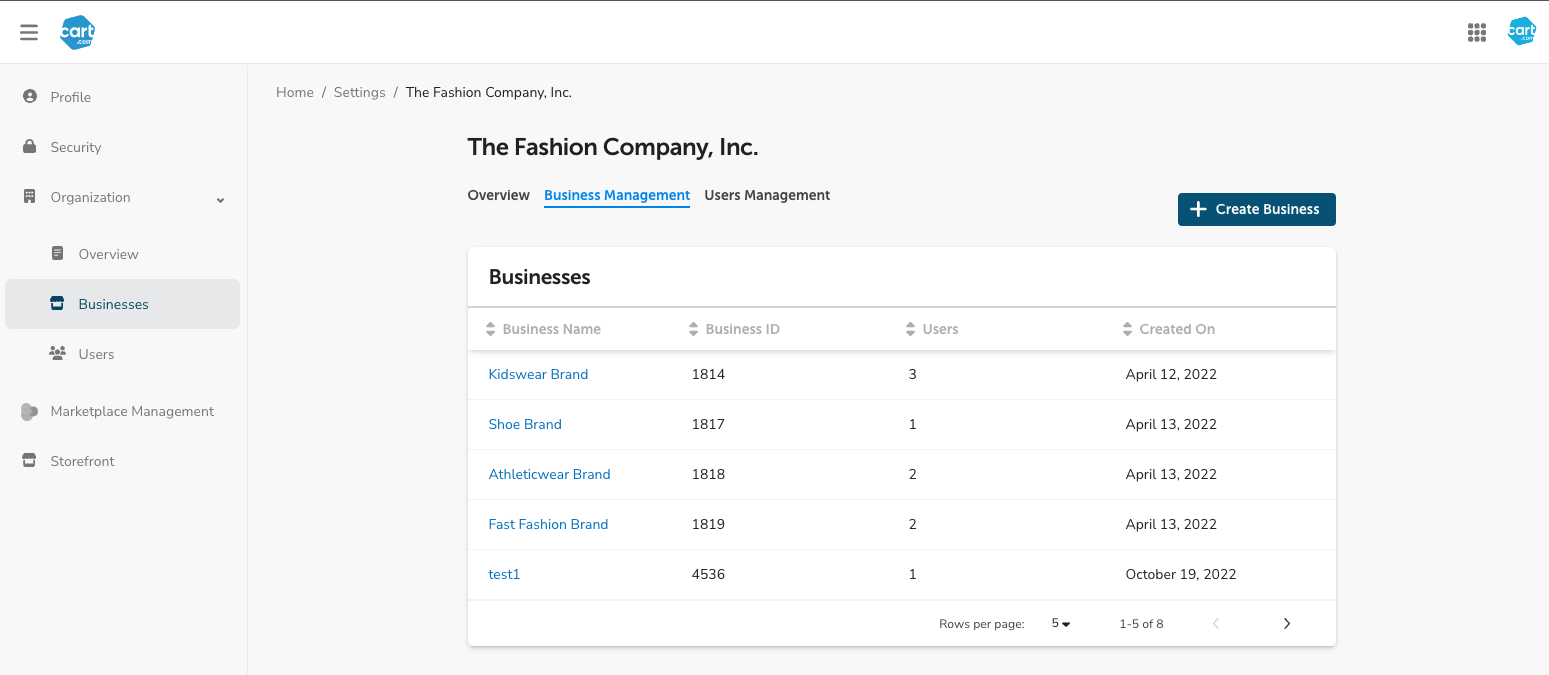 2. Click on the "Business Name" of the business you would like to remove the user from. This will take you to a details page for that business:

3. Click the "Users" tab and select the user you would like to remove. Click "Remove":

4. Confirm that you would like to remove the user from this business: