Need to create a product from scratch? Here's how to use the Products Workspace to manually add an item to your catalog.
Adding products from existing product data is easy, but what happens when you need to add a brand new item to your product catalog? Don't worry, it's easier than you might expect. (There's even pictures!)
Here's a step-by-step guide to manually adding a product in Marketplace Management.
1. Using the left-side Navigation panel, navigate to Products.
2. Click "Create".
You will be directed to the "Add a Product" screen. Here you can search Amazon and Walmart for existing listings, or, if the product does not exist in any catalog, you can build a brand new item from scratch.
3. To create a new product, click "Create New".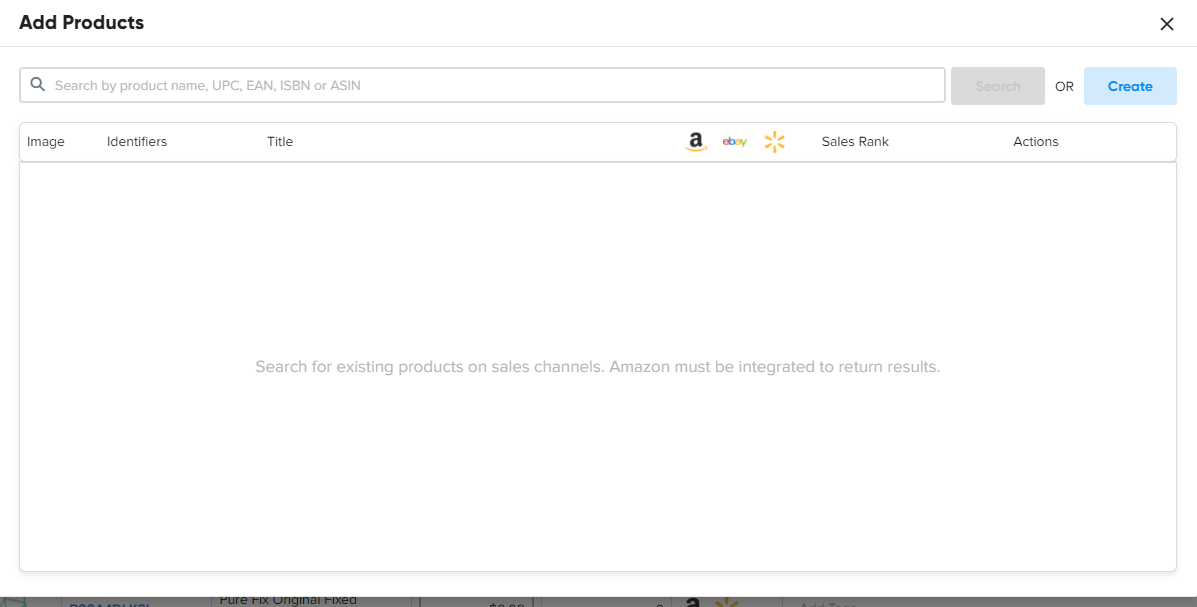 4. Next, assign a title and SKU.
Doing so will create the product. Once you click "save and continue", you'll be able to enter more product data and set your item up for listing out to marketplaces.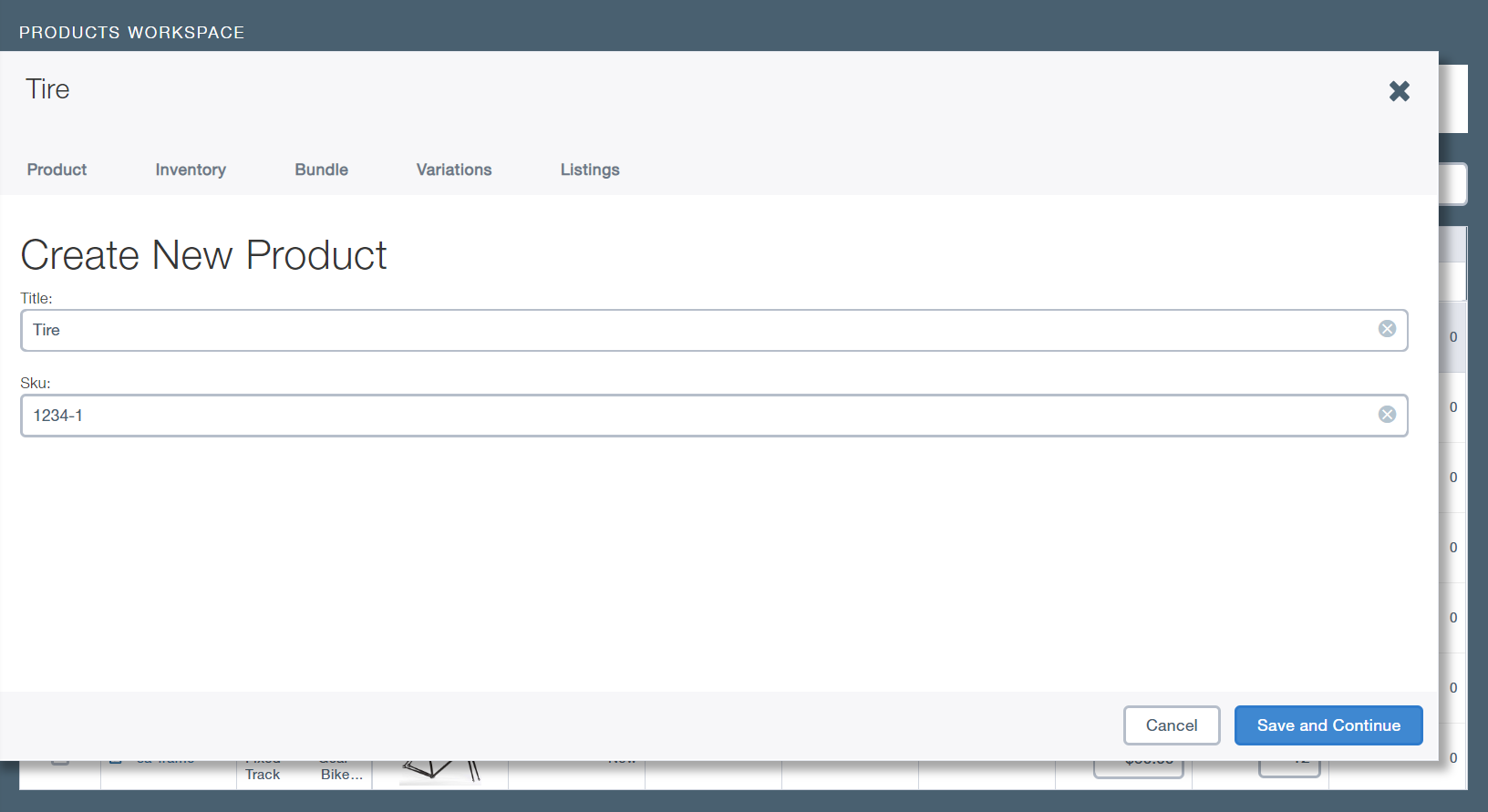 4. Add Product Data
Once the product is created, you will need to enter product data such an its unique product identifier, description, weight, brand, and most importantly, category.
5. Select Channel Categories
It's important to add an Amazon and Walmart category for each new product, because this category information will help you eventually list the product to Amazon and Walmart.
By assigning a category, Marketplace Management will provide you with additional fields to fill out.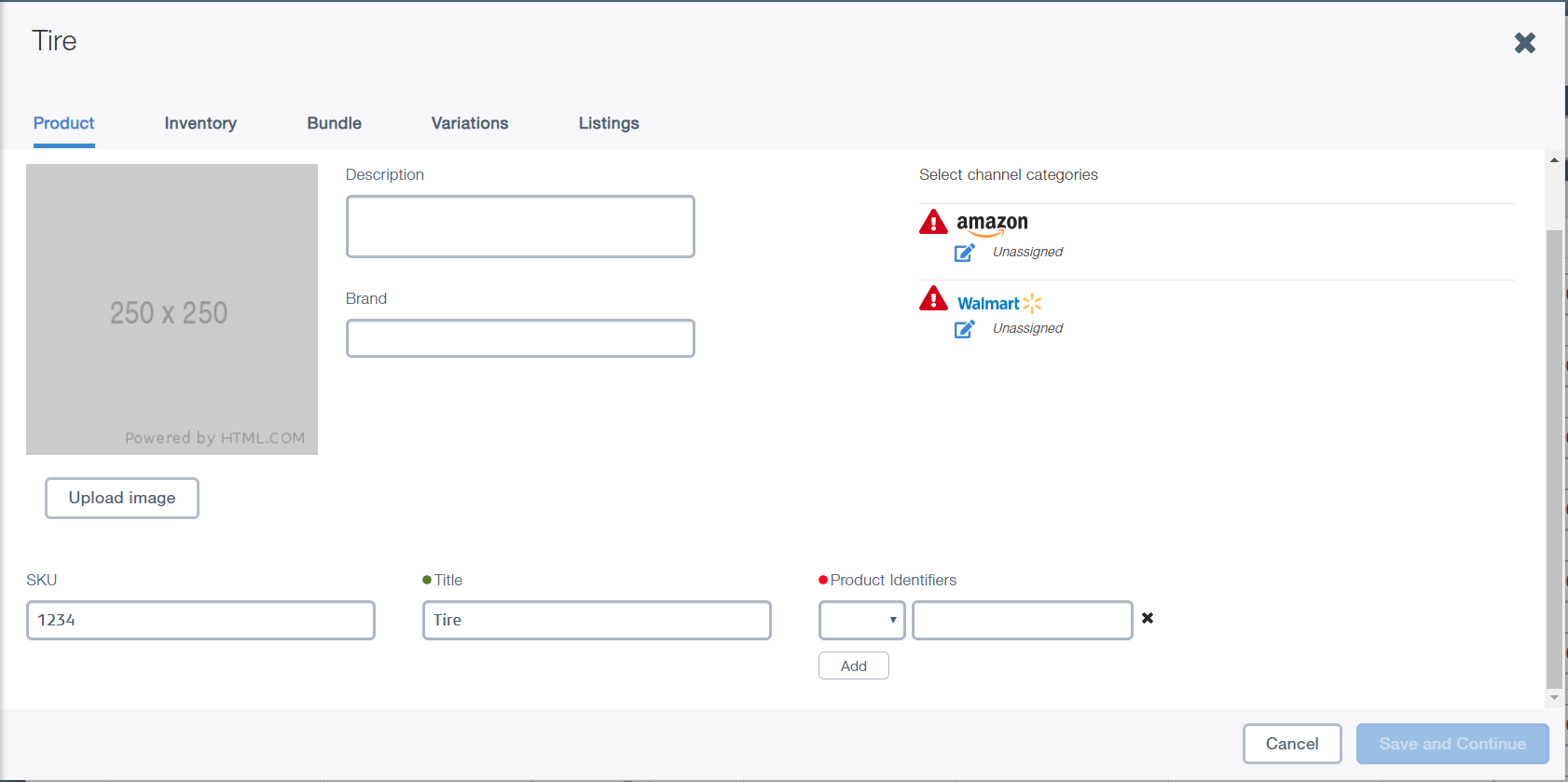 These are marketplace-specific fields; anything marked with a red dot is required in order to list to Walmart or Amazon.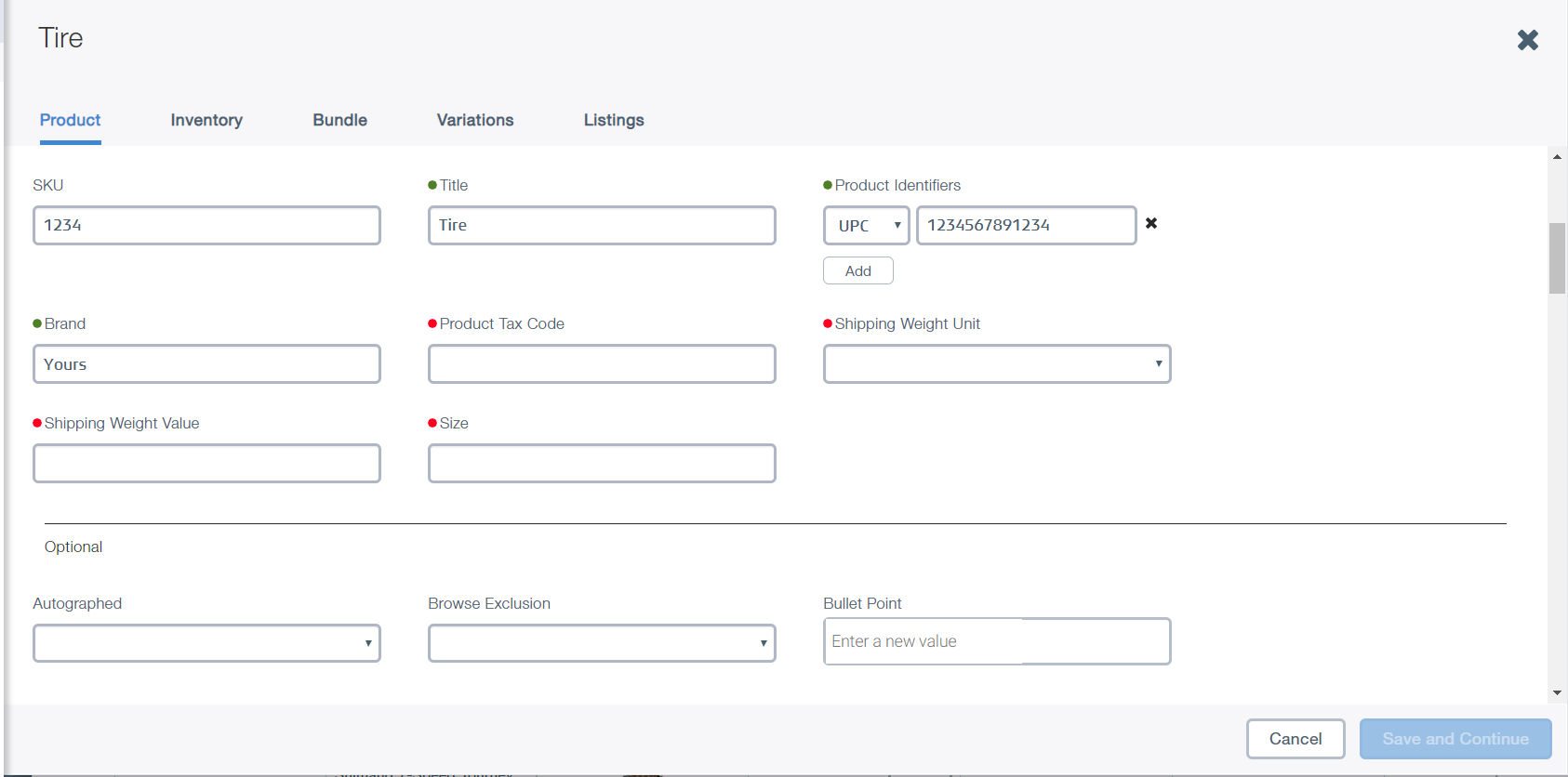 6. Next, add additional product information.
In the next few tabs, you'll be prompted to add inventory information, as well as bundle and variation information (if applicable).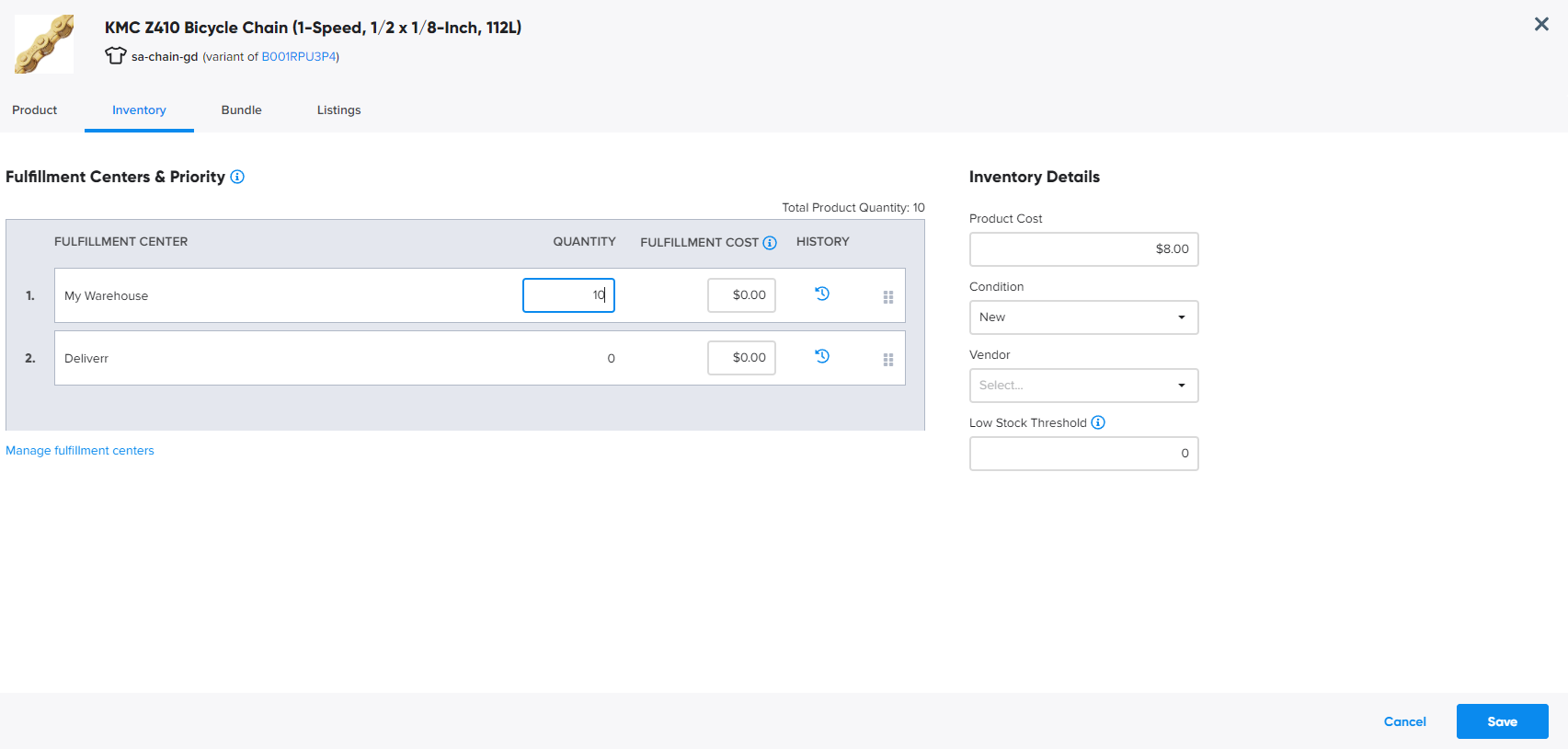 In the final tab, you'll be able to fill out information specific to listing the item on Amazon and Walmart. Here you can add a pricing strategy, and fill in minimum, maximum and sale pricing.
Click "Save and Continue", and your product will be queued for listing.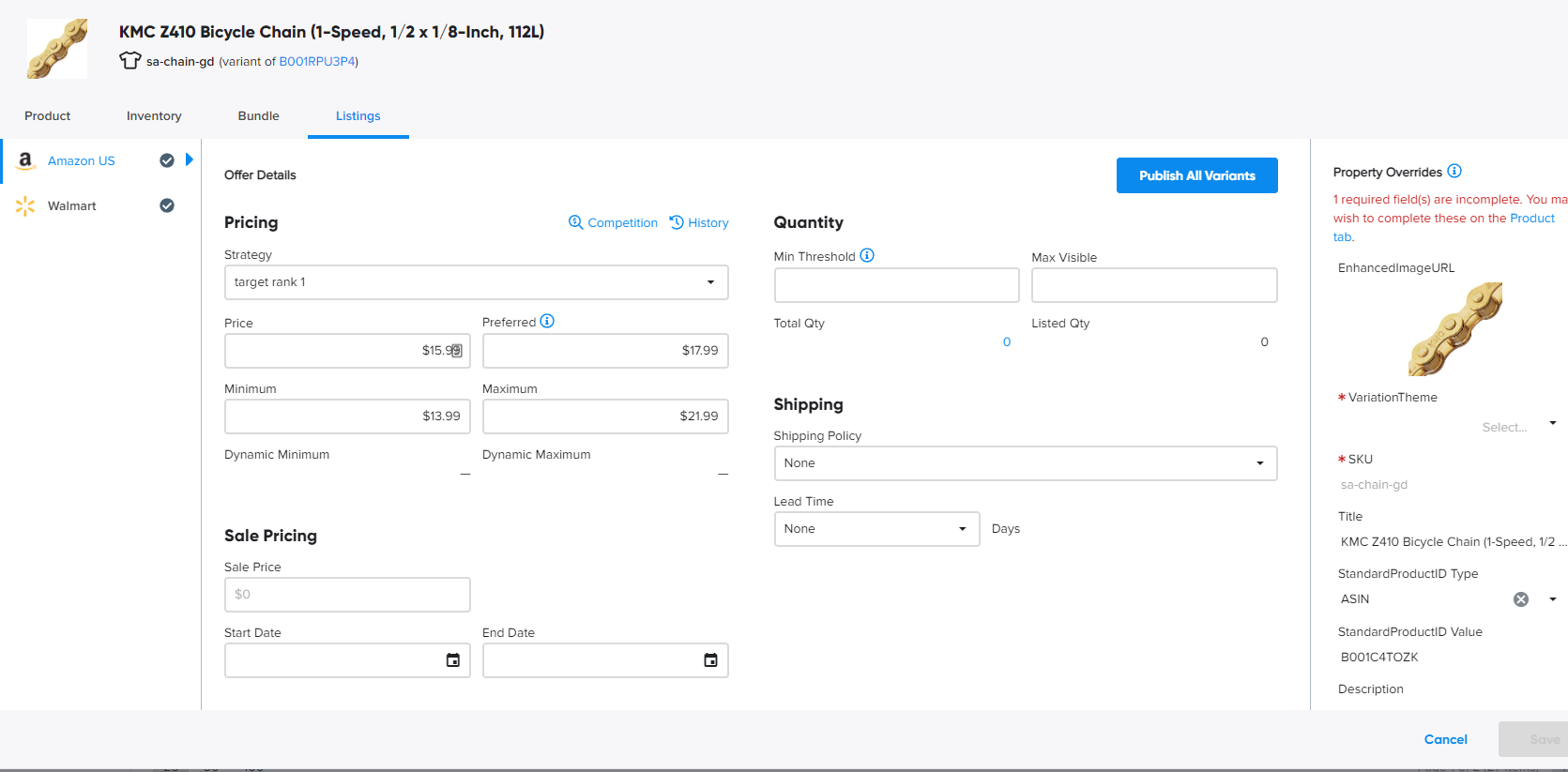 That's it!
Congratulations, your new product has now been manually added to your product catalog. Next, you'll want to list your item. To learn more about how to list, click here.