Find and manage orders across all sales channels
In this article:
Cart Order Management Overview
Cart is launching a new Order Management interface to help you find and manage your orders faster than ever. Additionally, you can print shipping labels using a carrier code without a platform fee starting in early May. Cart Order Management and Shipping are available for all Marketplace Management customers.
This article covers the Order Management experience. To learn more about the upcoming shipping labels feature, click here.
Questions or problems? Contact support here.
Getting Started with Cart Order Management
(Optional) Connect a sales channel - connect your orders via Marketplace Management settings by adding a sales channel


If you already have a sales channel connected through Marketplace Management (SellerActive), youre orders will automatically appear on the new orders page here

Navigate to the Cart Console Home Page:
Click "Orders"
All set. You can follow these same steps to return to Cart Orders, or go directly there via this link.
How to Use Cart Order Management
Order Details
To view details for a specific order, click on the Channel Order ID for that order: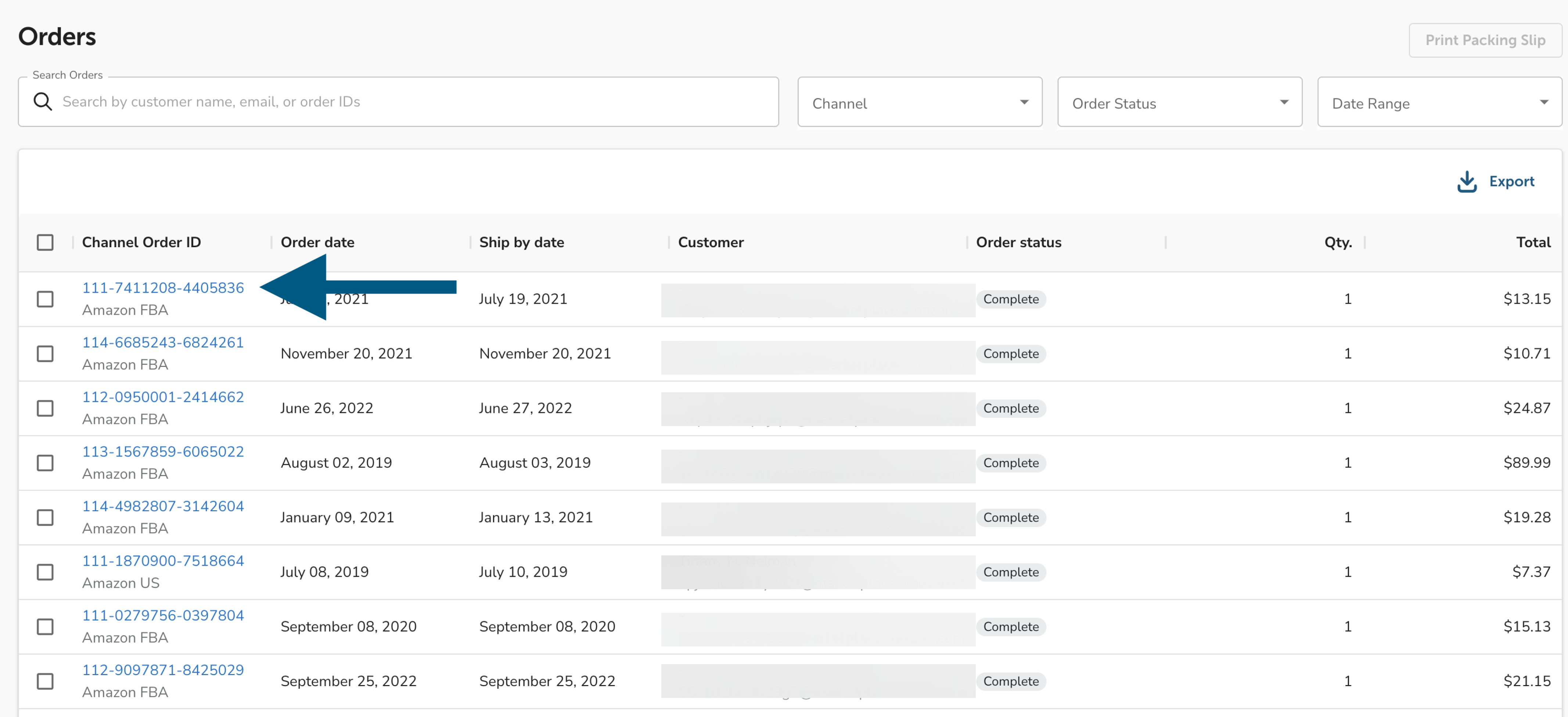 This will populate an Order Details page for you to find all information associated with an order. For more information on order statuses, check out this article.
On the order details page, you can:
edit shipping address
create shipments and add tracking numbers so your sales channel and shoppers have clear visibility into the fulfillment process
Searching and Filtering
We have made significant improvements to the performance of search and filtering in the new experience. Search is available by customer name, email, and order ID. You can filter by sales channel, order status, and date range.
Sorting
You can sort orders in the table by clicking on the column headers: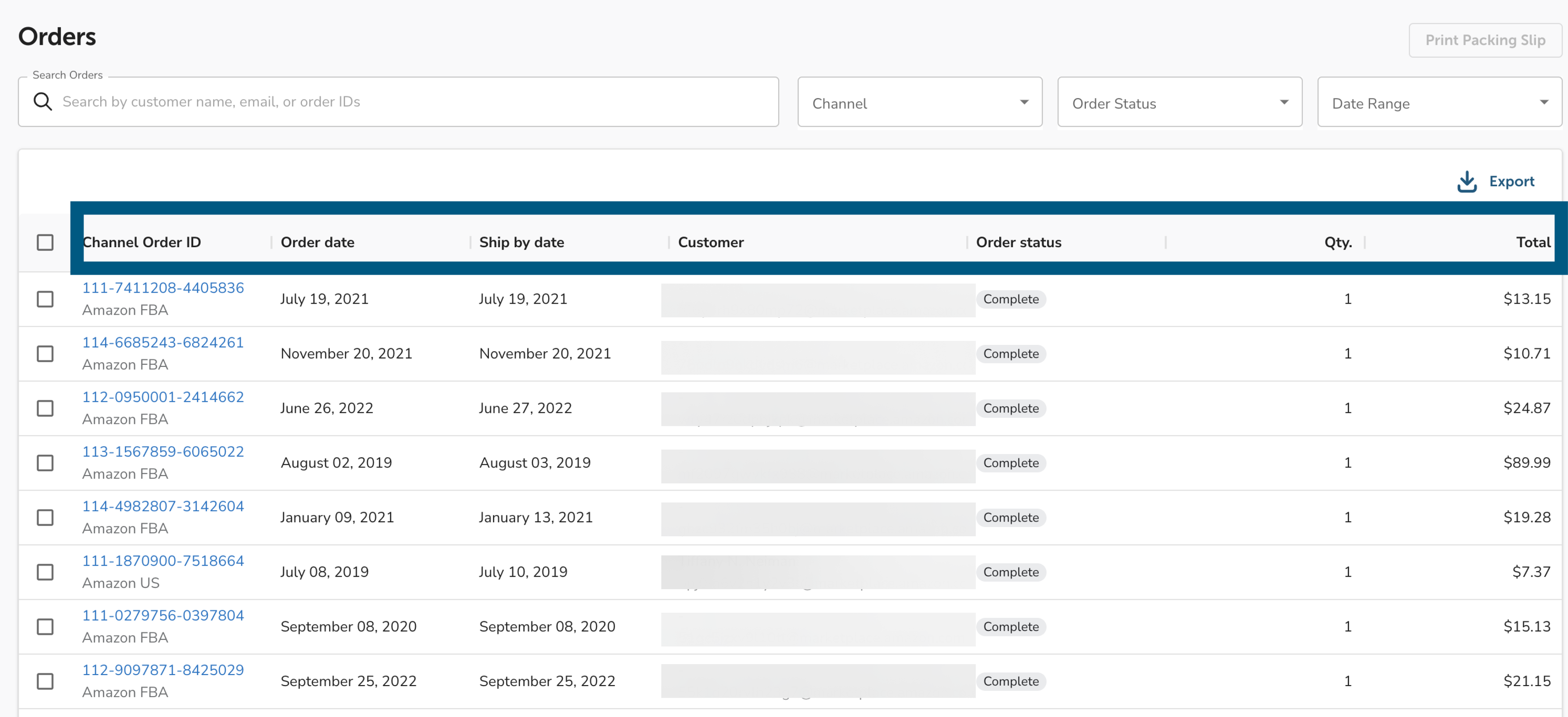 Orders can be sorted in ascending and descending order (alphabetically for non-numeric fields) by:
Channel Order ID
Order Date
Ship By Date
Customer
Order Status
Quantity
Total
Viewing Orders for Different Businesses
If you have multiple Marketplace Management accounts, you can view orders for each instance by selecting a business from the account dropdown: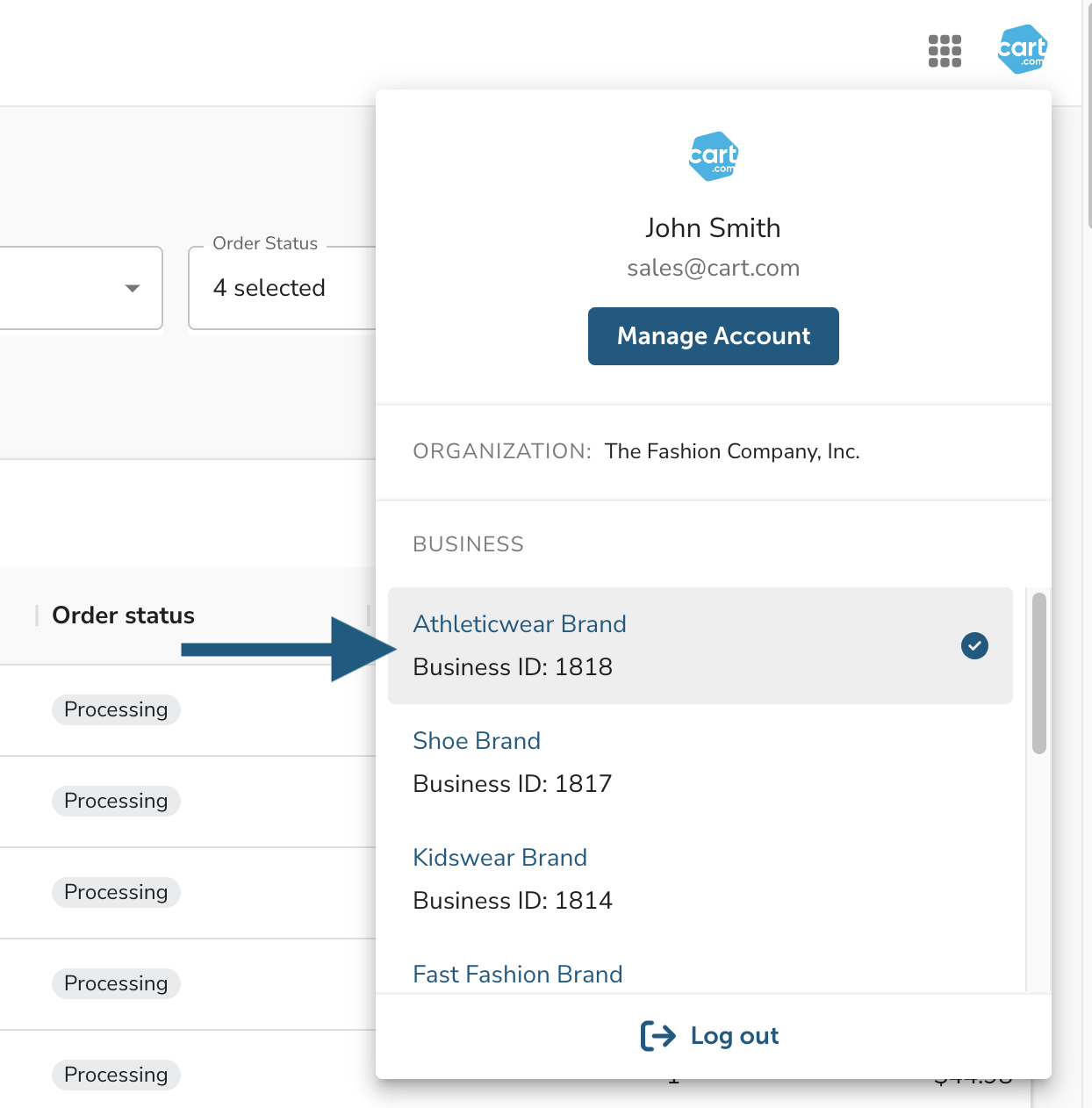 FAQ
Where's the new orders page?
Why is there a new experience?
In addition to the performance updates, we'll be adding new features in the coming months including bulk shipping label printing. Learn more here.