Manage all your stores in one dashboard
Manage your customers, orders, shipping, products, transactions and view your daily sales activities across multiple online-stores all through a single admin console allowing you to toggle between stores with ease.
Logging into each one of your online stores and managing them independently is a thing of the past.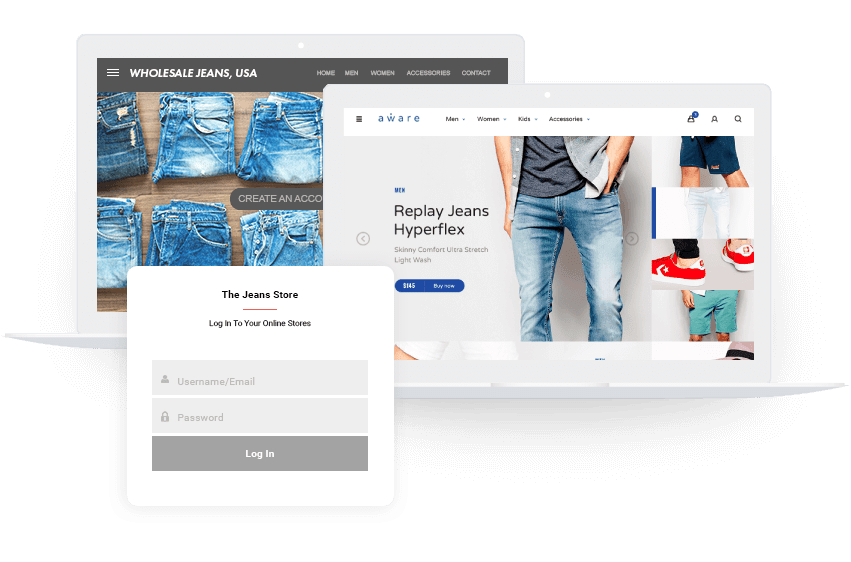 Unique design per store
Take the design of each store to the next level with advanced design tools and full access to HTML and CSS. You'll have complete control of your separate stores and can work within your free theme or use custom HTML files.
White-label your products
Do you have a catalog that you want to offer under another name? No problem! Use multistore capabilities and your product catalog can have as many websites, domains, or stores with any look and feel you want.
Multi-vendor support
Separate storefront per vendor
Whether using our popular multi-stores or micro-stores, you can allow each vendor to create their own online storefront. This can either be a unique URL on a single domain shared with others OR have its own domain name and theme.
Individual sales/revenue reports
Reports can be customized to show orders, sales, and much more per vendor store. Advertising codes and affiliate codes are also segmented so your vendors can get a clear picture of which marketing methods are working more than others.
Custom discounts & shipping rules
Each vendor is considered its own online store so the admin can apply specific discount rules for only that vendor's catalog. Same thing applies for shipping methods and rates as each vendor may have their own shipping processes.