An online store can take businesses to the next level. Annual ecommerce sales totaled 4.9 trillion dollars in 2021, a number that is only growing. Now is the time for you to claim a larger piece of that pie. All you need are the right tools and some tricks successful online stores rely on to drive sales. Cart.com can help.
What is an online store?
An online store is a website or application through which shoppers can buy your goods or services over the internet. It allows your customers to buy directly from you, using their computers or mobile devices.
What is the difference between an online store, an online shop, and ecommerce?
An online shop is the same thing as an online store, though some people prefer to use the word "shop" for stores with more specialized, limited offerings.
Online stores and online shopping are all a part of ecommerce, but ecommerce also refers to all aspects of operating your business online (from websites to online marketplaces). In addition to direct sales, ecommerce also includes other revenue streams such as subscription services and affiliate marketing.
In addition, there are ecommerce platforms through which merchants can set up their stores or even sell their products. Many sites enable individuals and small-scale operations to sell online. In exchange, the platform receives fees or commissions.
Retailers can use these platforms regardless of whether they also have an official online store.
How do online retail stores work?
Online retail stores allow customers to see merchandise online. They can browse your digital catalog, sort through the options for individual products, and then select their purchases.
Once the customer has made their final selections, they can check out online, using electronic payment methods. The store then typically ships the items to the address the customer provides.
If any returns are later accepted, the online seller may require the customer to mail the items back to the store, though some retailers with both online and brick-and-mortar shops may allow the customer to return goods to a nearby, physical location instead.
What are the benefits of an online store?
People are doing more and more of their shopping online. For customers, the benefits of online shopping include:
Ease of comparing products and prices between stores
Access to online reviews
Ability to shop at any time
Greater availability of products with the exact specifications they need
Speed and convenience of being able to shop from home
Retailers also gain advantages:
Access to customers outside a certain radius
Lower startup costs
Ability to provide more diverse options and keep more products in stock
24/7 operation
In short, online stores make it easier and cheaper for customers and merchants to find one another, locate the exact product the consumer wants, and complete a transaction.
What Are the Different Types of Online Stores?
Many different types of businesses establish their presence online and start selling over the internet.
Local Store
Local favorites can attract more consumers across a greater geographical area by integrating an ecommerce website with their traditional brick-and-mortar business. They also make it easier for locals to shop and stay current with the store's offerings.
Producers of regional specialties often leverage their physical location as a selling point for shoppers unable to visit in person. For example, you might buy Vermont maple syrup from a local farm or a rug from a merchant in Tabriz.
Individual Seller
Not all small businesses have a physical store that they want to expand. Some small producers operate entirely online. Artists, craftspeople, and small-scale manufacturers may run all of their operations through a proprietary website.
These brands often rely heavily on digital marketing and repeat customers, building their brand community online.
Single Brand
Brands of all sizes have e-stores. Take the clothing industry, for example. Both small fashion lines and international, iconic labels have dedicated online storefronts where fans can shop.
Online Retailer
Online retailers purchase wholesale and then offer customers a wider selection of options, usually focusing on a specific industry. If you want, for instance, to buy a camping tent from the popular brand REI, you could either visit the brand's proprietary site or a larger online retailer that offers REI products in addition to others.
Some online retailers sell a proprietary line as well as other products. For example, some beauty emporiums sell their own line of makeup and skincare in addition to other beauty brands.
What Elements Should an Online Store Have?
Cart.com is an end-to-end ecommerce platform through which you set up, operate, and optimize your online store. Your store will need all of the following aspects:
Storefront
A good online storefront is your online salesforce as well as your base of operations. Cart Storefront lets you manage multiple storefronts, integrate other ecommerce services, and effortlessly build beautiful websites.
Clear Organization
Your store should be easy to navigate. Let consumers browse your catalog or instantly navigate to the offering that interests them.
Use a variety of website tools to improve website organization and shopper experience. These might include:
Navigation bar
Site search
Product filters
Footer navigation
Gift registries
Maximum Speed and Smooth Loading
Make sure that your website is quick to load and that no broken links get between the consumer and the sale.
An all-in-one platform with powerful native features streamlines your workflow and creates a clean and efficient experience for your customers.
Mobile-Optimized Design
An increasing percentage of online shopping takes place on mobile devices rather than personal computers. One industry leader predicts that as much as 44.2% of online sales will be mobile-based by 2025.
That means that your ecommerce website design needs to be more than mobile-friendly. It isn't enough to have visitors move around your desktop site through their phones. You need desktop and mobile layouts that provide a high-level experience across devices.
Attractive and Detailed Pages and Product Listings
People visiting an online store expect the brand to make the most of its visual elements. The general design needs to be clean and attractive.
Individual product listings should be comprehensive. Include multiple pictures and even videos where appropriate. Provide all relevant details and specifications, but avoid huge blocks of text. Be informative but not wordy, and use lists and paragraph breaks liberally.
Customer Testimonials/Product Reviews
Strong reviews drive purchases. They foster consumer trust, provide social proof of a product's value, and make 90% of customers more likely to convert.
Encourage purchasers to leave reviews. They might even provide their own pictures or video of products, showing them being used.
Easy Checkout and Multiple Payment Options
Keep the shopping cart or bag icon in front of shoppers, allowing them to instantly jump to checkout with a single click. Offer them multiple methods of electronic payment. Let them use the credit card that's most convenient for them, even if some have higher merchant fees. In addition, some shoppers may prefer to go through a service such as Paypal or another trusted third party.
Speed up the process for repeat customers. Encourage — but don't require — them to save customer profiles with their addresses and preferred means of payment, letting them autofill those fields during checkout.
Security and Privacy Settings
A trusted ecommerce platform will secure your site and keep you compliant with changing privacy regulations. Be clear about your own policies regarding data collection and let individuals opt out of certain cookies.
Email Subscription
Build your email subscriber list. Your storefront should give visitors the opportunity to sign up for brand communication. Offer them a one-time discount or other freebies in return for their email address. You can then send shoppers personalized offers likely to interest them.
Fulfillment
Your business isn't done once you've made the sale. You still need to fulfill the customer's order.
There are three main forms of order fulfillment:
Self-fulfillment. The vendor handles each step of the process in-house. They manage inventory, pack the order, ship it to the customer, and handle any returns.
Dropshipping. The vendor doesn't manufacture or store the products they sell. Instead, they have an arrangement with a manufacturer who creates and ships a product according to the vendor's specifications.
Third-party fulfillment. The vendor uses a fulfillment partner to handle inventory and fulfillment. In addition to convenience, this arrangement provides the vendor with better shipping discounts and access to the partner's warehouses, software, and workforce.
Cart Fulfillment handles order management and returns processing with an emphasis on quality control. Products move through nationwide warehouses, where they are carefully reviewed.
At Cart.com, we aim for total transparency. Your dashboard provides to-the-minute information on inventory and orders, letting you maintain control while our order-management system (OMS) does the work.
Integration with Major Marketplaces
‍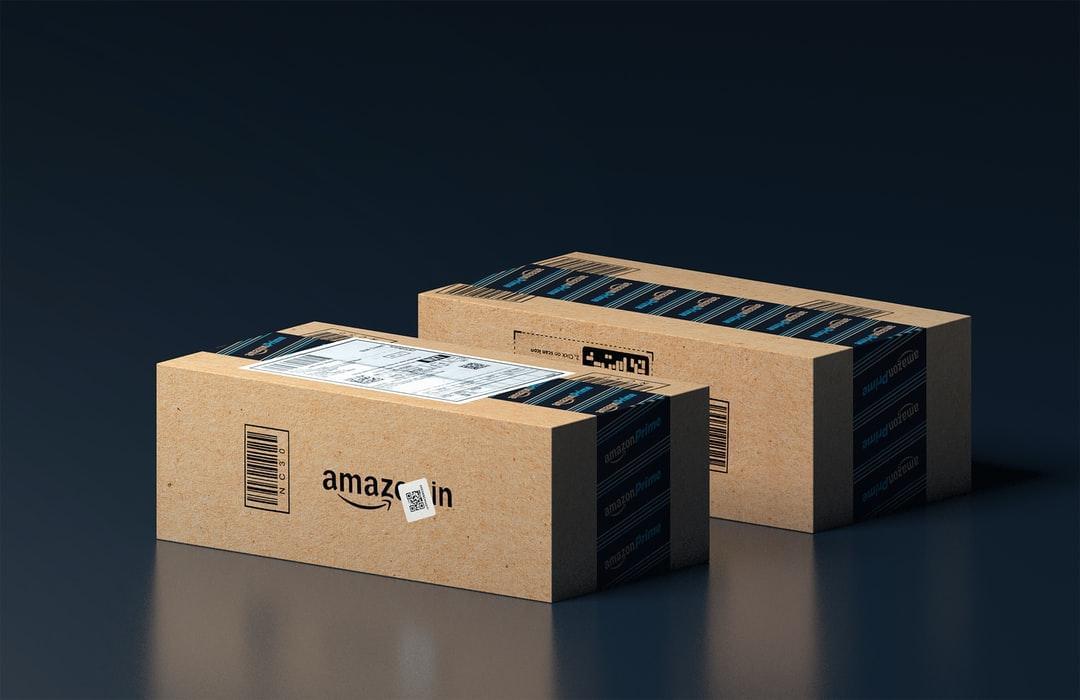 When you have your own online store, you can still benefit from major marketplaces such as Amazon and eBay.
With Cart Multichannel Management (MCM), you can integrate all your listings. A centralized catalog and syncing inventory quantities keep information about offerings and availability current.
‍Cart Marketplaces helps you optimize your listings across the board. Our services include keyword and competitor research, listing audits, and brand protection.
‍
‍
Analytics
One of the major advantages of ecommerce over traditional retail is the ease of data collection and analysis, ecommerce analytics. With the latest generation of data tools, there's no need to toggle between applications or wrestle with equations. Powerful applications do the work for you.
Cart Unified Analytics centralizes and distills the masses of data from your website — streamlining your storefront, fulfillment, and marketing metrics. It even identifies important opportunities for improvement.
Learn what's working and what isn't at every step of the process. If you want even more insight than you get through our best-in-market tools, Cart Data Science services will put a team of experts to work on your numbers.
Marketing
Part of running an online store is getting the word out. Your digital marketing campaigns need to find and appeal to likely customers. You may need to experiment with different content, search, and social strategies to find the perfect blend for your business.
How do your clients find you, and where do they spend their time online? Different demographics use different social media platforms and prioritize different keywords when researching online products. If you can, talk to existing customers about their interests and online habits.
Cart Marketing Services build paid and organic media campaigns that work. Put your dollars where they'll do the most good, prioritizing channels likely to lead to conversion.
Customer Engagement and Support
Customers want one-on-one, personalized support, but businesses can struggle to provide that through online channels. It's necessary — but not sufficient — to provide plenty of information on your website. You should address FAQs about shipping, returns, etc. Go even further and adopt an omnichannel approach to customer service, letting them reach you with maximum convenience.
Cart Customer Engagement trains a customer service team to represent your brand and walk customers through the answers to their questions. Your team is available via chatbot, phone, email, and social media for the shopper's ultimate convenience. The service also scales, allowing you to find the right price and package for your business today and add more staff as needed.
Funding
Wondering how much it costs to start an online store? The answer depends on the product you want to offer and the scale you envision.
Like all business ventures, an online store requires sufficient funds. Secure the capital you need with Cart Funding. We partner with Clearco, the fastest and most affordable way for founders to fund their online businesses. As a result, we can offer clients funding opportunities tailored to ecommerce industries.
How Can I Become an Online Seller?
What do you need to be an online seller? Cart.com takes care of many ecommerce elements for you, making it easier than ever to grow your business online.
Once you have your main idea and a basic business plan, Cart.com can dramatically shorten your time to market. Get your online store up and running with intuitive and streamlined tools, then refine your model as needed.
Want to tell us about your business and find out how to grow it with Cart.com? Book a chat with one of our experts. We can schedule a demo, answer your questions, and strategize. Let's talk about your ecommerce goals and explore the opportunities together.
‍
‍