Customers love the ecommerce experience, particularly the add-to-cart button. Of course, it's all fun and games until they get to the payment button and review the shipping costs.
If your shipping costs are too high, 43% of shoppers will abandon their carts, according to a study conducted by Comscore. That's too much revenue potential going down the drain. To avoid such pitfalls, you must find ways to reduce shipping costs to gain and retain e-shoppers in the hyper-competitive eCommerce space.
Here are six tips you can apply to save on shipping costs.
How to Enhance Your Shipping Costs
While you can't avoid eCommerce shipping costs altogether, you can cut back on your order delivery costs by following these tips:
1. Fit Your Items Into the Right-Sized Packages
Using the right-sized packages has multiple benefits. Firstly, it reduces the cost and hassle of securing the product inside the box with cushioning material such as bubble wrap or styrofoam.
When an item fits precisely in the package box, you'll use less filler material to cushion it from impact and restrict it from shuffling inside the box while in transit. This reduces your overall cost of packaging. You can use these cost savings to lower your shipping charges.
Secondly, right-sized packages keep the dimensional weight of your packages at a minimum. For instance, if you sell smartphones but package them in TV-sized boxes, the dimensional weight will be higher even when the weight of the product is lower. In that case, you would pay unnecessarily high shipping rates.
Conversely, using the right-sized packages keeps your shipping charges at a fair minimum.
2. Reduce Package Weight as Much as You Can
The heavier your packages are, the more shipping costs you or your customers will pay. Package weight is a significant price determinant, especially when you choose air freight because of weight limits. Because you can't reduce the actual weight of your products, your only solution is to use lightweight packaging materials.
Fortunately, there are many lightweight packaging materials to choose from, depending on the size and fragility of your items. These materials include:
Water-activated tape (WAT)
Foam inserts
Corrugated boxes
Astro foam
Aluminum composite panel
Bubble envelopes
Eco-Range Boxes
When shipping heavy items such as gym equipment, you may want to disassemble them and place them in multiple packages for easier shipping. While that may not reduce your fulfillment costs, it'll ease handling and reduce the chances of freight damage.
3. Calculate the Cost of Shipping Within Product Price
According to Convey, 36% of eCommerce businesses are concerned about shipping costs and the growing consumer expectations about low-cost shipping or free delivery. Today's shoppers expect affordable shipping and will quickly exit your online store if you charge higher shipping rates.
This becomes a dilemma for ecommerce retailers. On the one hand, you can't escape the rising shipping costs. On the other hand, you want to entice customers with free or low-cost shipping options and increase your Average Order Value (AOV) in the process. The best way to address this dilemma is by tweaking your pricing to include the shipping costs as part of the product price.
This way, your customers won't feel they are paying an extra premium for shipping. More importantly, it'll allow you to capitalize on the decoy effect brought about by the psychological appeal of free shipping.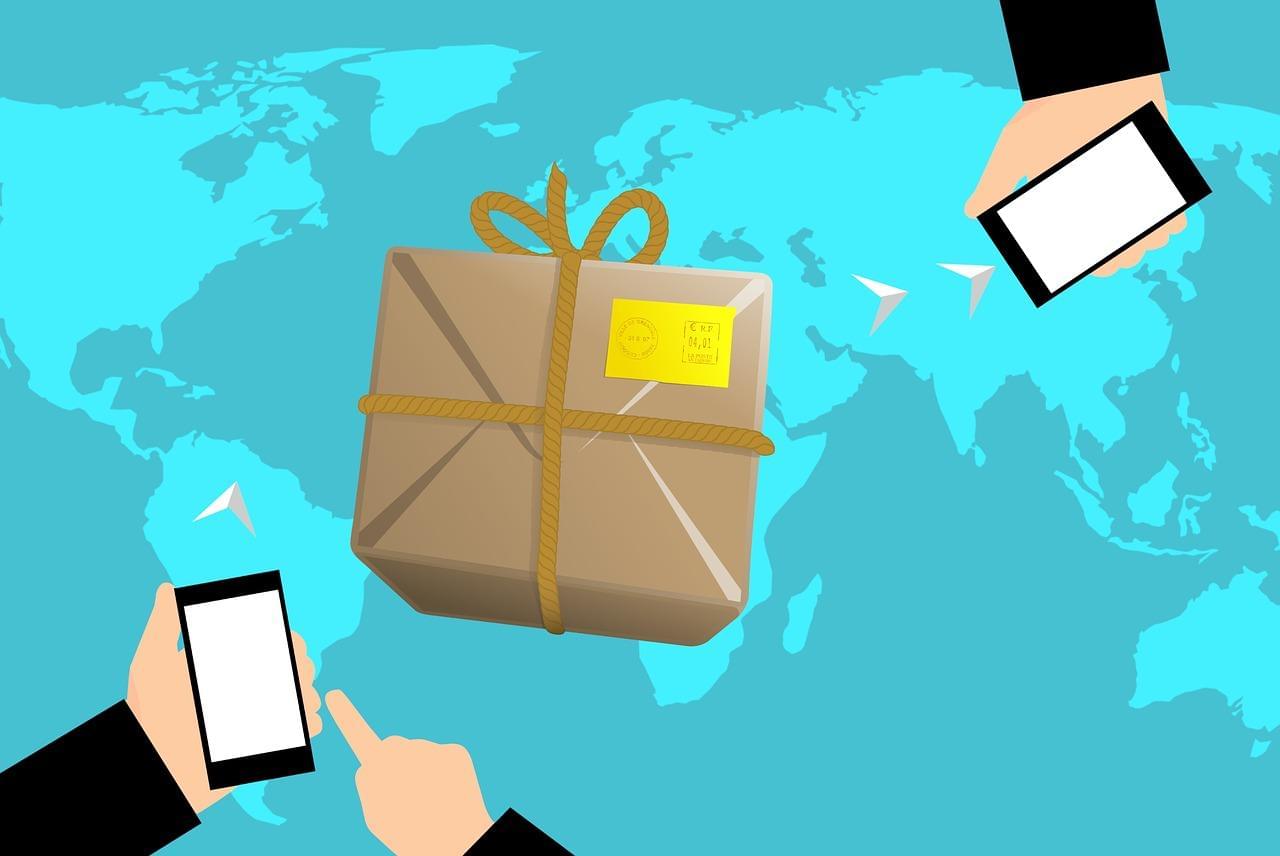 4. Use a Flat-Rate Shipping Method Whenever You Can
Flat-rate shipping is an excellent shipping strategy you can use to standardize your order delivery costs. With flat-rate shipping, your shipping charges are determined solely by the size of your package, not the dimensional weight of the product you're shipping. Additionally, flat-rate shipping saves you from peak season surcharges (PSS) that can eat into your profit margins when shipping during the holidays.
Overall, flat rate shipping shields you from the cost variations caused by changes in dimensional weight, peak season surcharges, and shipping distance. In turn, you can protect your online shoppers from unexpected shipping costs.
5. Compare Different Shipping Carrier Prices
With the many shipping carriers operating today, you have the liberty to compare shipping rates and choose the most affordable ones. You can leverage shipping comparison sites or an online shipping calculator to compare carrier prices and get the best deal. With the most affordable shipping solutions, you'll be better placed to pass down the cost benefits to your customers.
6. Keep Track of Inflation, Freight Costs, and Other Variables
Like any other economic activity, external factors affect shipping costs. These include:
Customs and duties
Tracking and insurance
Handling costs
Economic factors such as inflation
Social factors such as insecurity or political instability in delivery locations
You must account for these and other relevant variables influencing shipping charges. Doing so shields you from unexpected losses. For instance, if you're shipping to customers in locations likely to experience violence, you may want to increase your tracking and insurance covers.
7. Offer Local or Regional Delivery Services
Today, 57% of Americans say they shop locally to support local businesses and keep money in their community. With local shopping, consumers expect expedited delivery time. You must optimize domestic shipping to satisfy consumer expectations and earn local customer loyalty.
Fortunately, local delivery isn't hard to execute successfully. You can hire a local fulfillment company to handle your order deliveries for a small fee or use in-house fulfillment by leveraging your existing staff. If you have local supply chains, regional delivery can be super-convenient thanks to dropshipping.
Exceeding your customer's expectations with domestic shipping is efficient and resource-effective, so, as a savvy ecommerce retailer, you should hone in on your local delivery services to capitalize on the buy-local trend and expand your revenue margins.
Save on Shipping Rates With Cart.com's Fulfillment Services
At Cart.com, we know firsthand the plight of online retailers losing chunks of their revenues to shipping costs. To that end, we offer you customized end-to-end fulfillment services so you worry less about shipping and focus more on building your brand.
With us as your fulfillment partner, you'll save on shipping costs, labor, and work time. Better yet, you'll have delivery data and well-digested fulfillment analytics at your fingertips, empowering you to manage your order cycle more effectively.
As you prepare to bring us on board and experience our fulfillment magic, reach out to our sales team and learn more about our fulfillment services.
‍