When searching online for products, 63% of consumers start on Amazon. There are almost two million third-party sellers on Amazon, and third-party sellers are selling more and more of the total units sold on Amazon. Marketplace sellers sold 28% of all units in Q3 of 2004 and 58% in Q3 of 2022.
So being on Amazon is more critical than ever to grow your e-commerce brand, and that starts with optimizing your account setup. This article takes you step by step through how to start selling on Amazon as a business.
Successfully completing the Amazon seller registration process
Amazon Seller Central is the online platform where businesses retail their products on Amazon. The platform allows sellers to manage aspects of their sales like pricing, inventory, performance analysis, and orders. Sellers access the portal through their Amazon accounts by going to "Your Account" in the top-right corner of their account page and then to "Your Seller Account." This redirects you to Seller Central.
After you register as a seller, a navigation bar for Getting Started appears at the top of the Seller Central page. It provides tips for new sellers to navigate Seller Central and launch your Amazon web store, including adding products, categorizing, customizing, selecting a theme, modifying settings, saving changes, and launching your web store.
To complete the full Amazon seller account creation process, you'll need some essential information handy, including the items below.
1. Provide the required information
Name, phone number, and email address
Provide your name, as well as a phone number and email address where Amazon can reach you during the registration process.
Legal business details
In this section, you'll provide your business's legal entity type.
Tax information
You'll need your tax identity information, including either your Social Security number or your business's federal tax ID number. Your tax ID number is the number the IRS uses to identify your business and is called either a Taxpayer Identification Number (TIN) or Employer Identification Number (EIN). This number comes directly from the Internal Revenue Service.
If you're a U.S. seller, you'll also need to provide state tax ID Information for the state where you have tax nexus. Tax nexus is your business' physical presence, which your company's warehouses, third-party logistics warehouse, offices, and call centers determine.
Bank information
To enter your banking information, choose the country where your bank is located and enter your bank account information. This bank account will become the default account where Amazon sends incoming deposits.
2. Upload your ID documents and await the verification process
To protect customers from bad actors, unethical sellers, and counterfeiting, Amazon has a verification process. You'll need two types of ID documents: business identity and point-of-contact identity.
The business identity documents you'll need depend on the entity type. For LLC, C-Corp or S-Corp, you may use one of the following documents:
Certified articles of incorporation
Government-issued business license
Partnership agreement
Trust instrument
EIN
For sole proprietors, you can send one of the following documents:
Government ID (such as a passport or driver's license)
Government-issued business license
Schedule C tax form
If you use a registered agent's business address, you'll need a document that matches that address.
You can use utility bills and government-issued documents if Amazon requires extra verification.
The point-of-contact identity documents required apply to all business types. You can send one or more of the following documents:
Driver's license
Passport or passport card
State-issued ID
Resident permit ID or U.S. green card
U.S. Border Crossing Card
U.S. visa
If your residential address is not on the document you use, you'll also need one of the following documents for address verification:
Utility bill (dated within 60 days)
Phone bill (dated within 60 days)
3. Decide on a business model
To start selling products on Amazon, you'll need to decide on an e-commerce business model for the platform. The different options to consider are below.
- Private label
Private label is the process by which a seller rebrands a manufacturer's product under their own label. Amazon has its own private-label products: AmazonBasics and Amazon Essentials. Among Amazon third-party sellers, private label is the most common business model, with 59% of sellers using it to create their own brands.
- Wholesale
Wholesalers resell existing branded products on Amazon. Wholesalers don't necessarily have to create new product listings but can instead add their offer to an existing product listing. By contrast, private-label sellers make their own product listings. Wholesalers own their inventory and can either fulfill orders themselves or let Amazon do it with Fulfillment by Amazon (FBA).
- Dropshipping
Dropshipping, the practice of fulfilling orders by having the manufacturer ship products directly to the consumer, can be lucrative on Amazon. However, it's against Amazon's terms of service to buy products from another online retailer and have that retailer ship them to the customer. You must identify yourself as the seller on all invoices and packing slips, you can't mention your manufacturer or supplier, and you must accept and process product returns. Amazon suspends seller accounts for policy violations, so it's important to consider whether their rules for dropshipping fit with your business.
- Retail arbitrage
Retail arbitrage entails purchasing discounted products from retailers (including internet retailers) to sell them on Amazon. You could do this, for example, by buying something from the Walmart Marketplace or Overstock and reselling it at a markup. Unlike dropshipping on Amazon, you're responsible for order fulfillment (or you can choose FBA for fulfillment).
- Digital
Amazon allows you to sell many kinds of digital products on its platform.
Musicians can sell their music on Amazon through TuneCore. TuneCore lets musicians upload their songs for customers to instantly download on Amazon, Spotify, Google Play, and over 150 other stores worldwide.
Kindle Direct Publishing (KDP) lets you sell ebooks through Amazon, and your business can sell under multiple book categories and pen names from one seller account. Content types include novels, book series, comics, children's books, cookbooks, journals, poetry, textbooks, and more.
Artists and graphic designers can upload images to Amazon Merch on Demand for printing on T-shirts. As orders come in, Amazon prints the T-shirt with the design and ships it.
- Handmade
Amazon has an application process for becoming a handmade seller to ensure that you're selling genuinely handmade, hand-altered, or hand-assembled products. The approval process can take up to two weeks. If Amazon approves your application, the company will waive the seller-account fee.
Amazon's handmade program allows products in the following categories: accessories, artwork, baby, beauty, personal care, clothing, shoes and handbags, home, outdoor & home care, jewelry and watches, kitchen, dining, pet supplies, sporting goods, stationery, party supplies, and toys and games. You can fulfill orders yourself or through FBA.
4. Choose a fulfillment method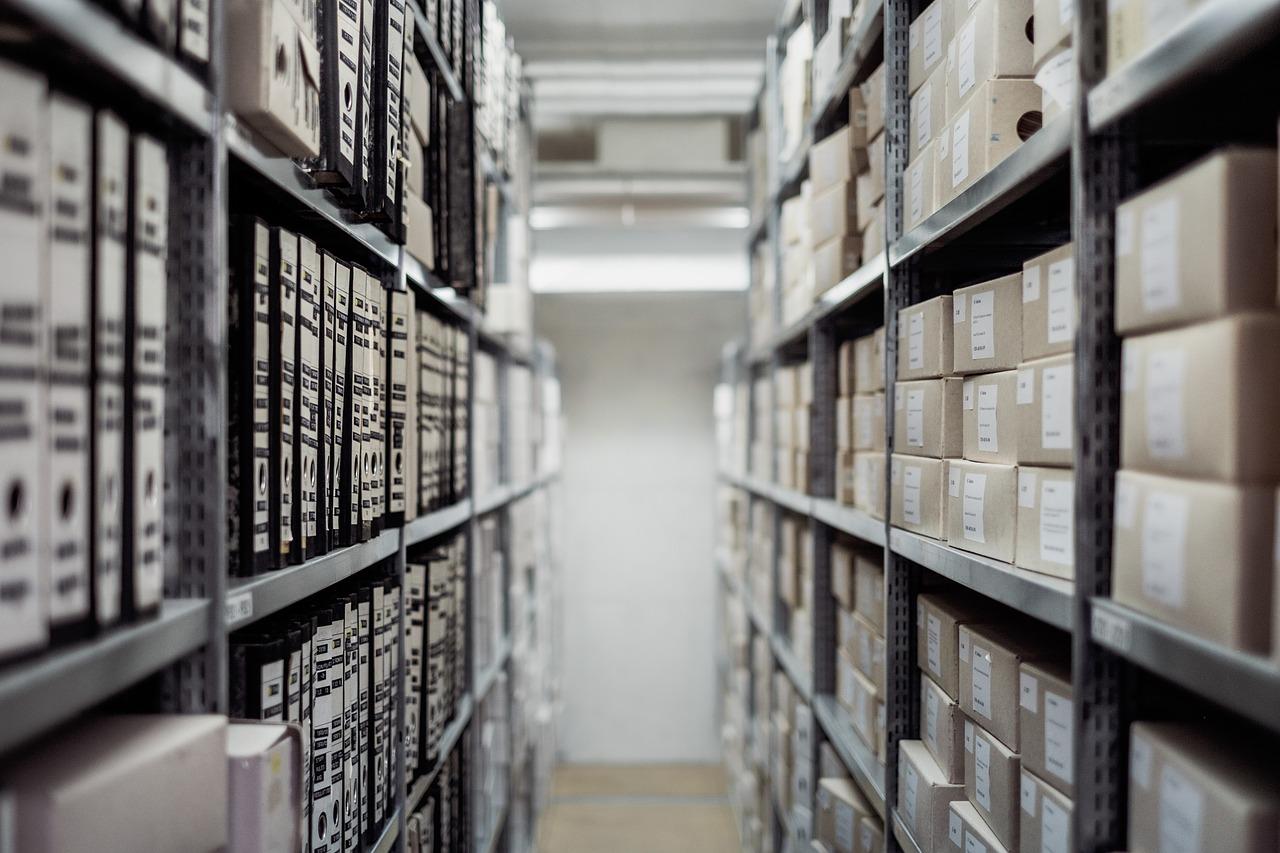 68% of Amazon sellers use FBA, and 21% combine FBA with their own handling of orders, including storage, shipping, and customer service. The option you choose will significantly affect your company's selling experience on Amazon, so it's worth considering this decision carefully.
Fulfilled by Merchant (FBM): pros and cons
FBM is when you ship your products to your customers directly from your warehouse. The pros include:
You have more control over the customer service experience, as you handle it yourself. With FBA, you'll rarely (if ever) speak to or email your customers directly.
FBA comes with a fee, which you avoid by shipping yourself.
Because you're not paying the FBA fee, you have larger profit margins if you sell with FBM.
You can start selling faster with FBM because you have fewer requirements with Amazon to meet.
You need less startup capital to sell with FBM.
You have more control over your packaging, so if you want a highly customized or luxury unboxing experience for your customers, FBM has a clear advantage over FBA.
There are also some cons to FBM, including the following:
Your products aren't automatically eligible for Prime. Instead, you have to apply, and as of this writing, applications are closed and you have to get on an indefinite waitlist.
You'll spend more time on shipping and customer service, since you're doing it yourself.
It's harder to get the Buy Box on your product pages. The Buy Box is the white box on the right of the product page where customers can add products to their cart.
Fulfilled by Amazon (FBA): pros and cons
FBA is when you ship your products to Amazon, and Amazon fulfills orders for you. There are several pros to FBA:
Amazon takes shipping and logistics entirely off your plate.
You get the benefit of customers' trust in Amazon.
You don't need your own warehouse space.
When you list products for FBA, your products become eligible for Prime free two-day shipping. 65% of all U.S. Amazon shoppers are Prime members, so this helps you tap into a huge customer pool. Additionally, all Amazon customers can get free shipping on eligible orders.
FBA allows Amazon to package your product with others that customers order, which may make customers more likely to buy your products.
Amazon handles your customer service, saving you time for other parts of your business.
Using FBA can help you get the Amazon Buy Box on your products.
The cons of FBA include the following:
FBA isn't free. FBA costs start at $3.07 per unit and get more expensive the bigger and heavier a product is. The fee is also higher during peak times.
You must pay storage fees if your product sits in Amazon's warehouse for more than 365 days.
Due to Amazon's easy, open return policy, some sellers see returns increase when they use FBA. However, many sellers report that the increase in sales they see more than makes up for the increased return rate.
There are product-prep requirements for selling on Amazon with FBA. You have to ensure all your products are correctly labeled, packaged, and shipped for Amazon to accept them into its warehouse.
Sales tax can get tricky because using an Amazon warehouse creates nexus. Amazon has fulfillment centers in at least 16 states, and 14 of them have laws asserting that owning inventory in their state creates a "substantial nexus" in that state. So you'll need to find out which state your Amazon fulfillment center is in, get a state sales permit, and collect state sales tax.
FBA tends to suit high-volume sellers with high-margin products, while FBM best fits low-volume sellers or sellers with large, bulky, or unusually shaped products (because Amazon fees can become onerous).
5. Select a selling plan
There are two seller plans with Amazon: individual and professional. Your projected sales volume is the main difference between professional and individual Amazon seller plans.
Individual seller
If you think you'll sell fewer than 40 units per month, the individual plan is probably best for you. Individual seller plans are great for low-volume businesses and for companies looking to try out selling on Amazon before going all in. An individual seller account allows you to access Amazon's seller dashboard and forums without paying $39.99 per month. Instead, you pay 99 cents per item sold.
On the other hand, being an individual seller means missing out on valuable features that only come with the professional seller plan.
Professional seller
If you project sales of over 40 per month, the professional selling plan is the best fit for you. The fee is a flat $39.99 per month, regardless of how many units you sell. Therefore, the professional plan is cheaper if you sell 41 units (41 * 99 cents = $40.59).
Additionally, there are 10 extra product categories that professional sellers can sell in (but individual sellers can't). If your product category is in the list below, you'll need the professional plan:
Automotive parts and accessories
Business-to-business (B2B) products
Collectible coins
Fashion jewelry
Fine jewelry
Fine art
Grocery, food, and gourmet
Industrial and scientific
Professional services
Sports collectibles
Video, DVD, and Blu-ray
Watches
Amazon professional sellers have the advantage of being eligible to win the Buy Box, which is a considerable benefit over individual Amazon sellers. The Buy Box section on a product listing page allows buyers to add your product automatically to their shopping cart.
However, if you're not an Amazon professional seller, buyers must go through additional steps to purchase your product (even if you're the only seller on a listing.
82% to 90% of all Amazon sales happen via the Buy Box.
Another useful advantage of the professional plan is the ability to create sponsored listings. A huge advantage Amazon professional sellers have over individual sellers is their ability to create Sponsored Listings on Amazon. Amazon professional sellers can use Amazon's PPC advertising to increase their products' visibility in search results, which can yield increased sales and profit for sellers. Amazon individual sellers, on the other hand, can't create ads on Amazon.
In addition to bonus categories and a lower cost for high-volume sales, professional sellers enjoy the following benefits over individual sellers:
Use inventory files to create listings in bulk.
Handle inventory management via feeds, spreadsheets, and reports.
Calculate U.S. sales and use taxes.
Set your own shipping costs for non-media items.
Give other users account access to manage selling.
Increase sales efficiency with the API integration.
6. Create your product listings and begin selling
If you're selling products that other sellers on Amazon also offer, you'll simply add your offer to the existing product listing. In this case, you only need to provide available quantity, product price, and SKU information.
However, if you have products not yet in the Amazon catalog (you can check by searching on Amazon for your brand or UPC), you'll need to create product titles, product descriptions, bullet points, and keywords. Without this information, buyers won't find your product in search listings. Product images are also necessary for your listings, and multiple images are best, particularly photos that show the product in action.
Additional points to keep in mind
Returns with Amazon are straightforward, but it's important to know that third-party sellers must provide one of the following return options: a U.S. return address, a prepaid return label, or a full refund without requesting the item's return.
A final important point to consider is Amazon's product review policy. As a seller, you can't respond to reviews, and you can't incentivize reviews with discounts or other offers. The only way to request reviews is to manually press the "Request a Review" button for every individual order within four to 30 days of purchase. You can only request a review once per order. There are other, more complicated ways to ask for reviews, but some fall into the gray area in Amazon's terms of service.
Manage your Amazon sales with Cart.com channels
If you're an established e-commerce brand branching out to Amazon, you can save significant time and increase profits by using Cart Channels. Our platform automatically manages and optimizes fulfillment, pricing, placement, and promotions across 2,000+ advertising channels and giant marketplaces — all from one centralized location. We also help you win the Buy Box on Amazon and Walmart 72% of the time on average. This is critical, with 82% to 90% of all Amazon sales happening via the Buy Box.
Check out Cart Channels here.