In the dynamic landscape of ecommerce, businesses are constantly seeking ways to optimize their operations. One crucial aspect that requires continuous innovation is ecommerce fulfillment. This comprehensive process involves managing inventory levels, processing orders, shipping orders directly to your customers, and handling returns. As ecommerce businesses grow and expand, the complexity of their fulfillment processes also increases. This blog post will delve into the new rules of ecommerce fulfillment and provide key insights to help you transform your logistics performance.
The Intricacies of Ecommerce Fulfillment
Ecommerce fulfillment is more than just packing and shipping orders. It's a complex process that involves a multitude of steps, from managing inventory levels across various sales channels to ensuring that orders are picked and packed efficiently. As ecommerce businesses grow, so too does the complexity of their fulfillment processes. This is where the new rules of ecommerce fulfillment come into play.
The New Rules of Ecommerce Fulfillment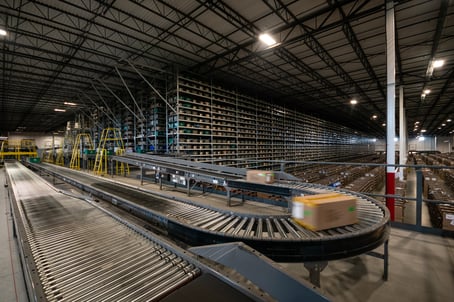 Inbound Logistics: In the world of ecommerce fulfillment, having sufficient receiving dock capacity and warehouse space is just the beginning. Inefficiencies in fulfillment supply chains often start with this step, also known as first-mile delivery.
For example, receiving incorrect inventory can disrupt your entire supply chain, particularly if upcoming orders rely on the next inventory shipment. It's essential for businesses to integrate with first-mile systems and data for prompt and accurate receiving. By partnering with technology-enabled 3PLs, you can manage the logistics from warehousing and fulfillment to shipping, ensuring seamless operations from first to last mile.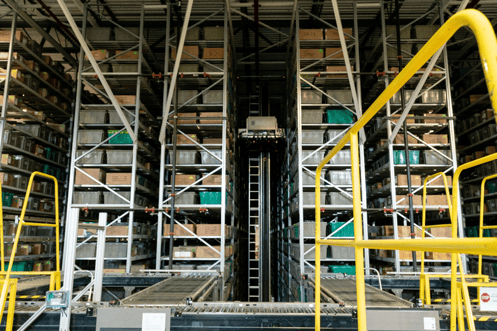 Inventory Management: A well-configured and labeled rack and bin infrastructure are essential, but businesses should also leverage software and hardware systems for scanning and sorting that facilitate the labeling and storage of inventory.
Today's fulfillment operations require more than basic data capabilities; they need thorough order and inventory management tools for complete operational visibility. Any disconnect between customer-facing and backend systems can lead to disruptions, inventory inaccuracies, and poor forecasting. This can manifest as anything from mislabeling to stock imbalances. Investing in business intelligence, real-time tracking, warehouse analytics, and AI-driven forecasting will ensure accurate inventory handling.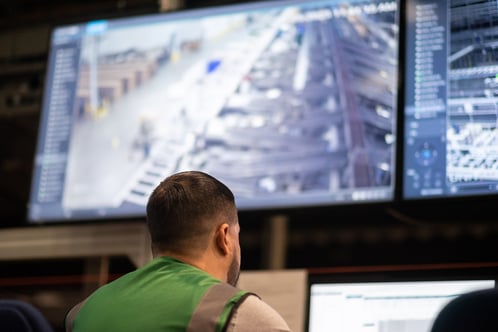 Order Management: Transmitting and routing orders accurately from any system to any system is a given. However, businesses should also optimize order routing and orchestration across channels and facilities based on real-time inventory, location, and operational data.
Oftentimes, the complexity of order routing increases as businesses scale, with orders coming in from multiple channels. Transitioning a facility to omnichannel is challenging, especially with single-channel tools and vendors. Instead of adapting existing resources, reassess and update your team, tech stack, and 3PL partners for modern multi-channel operations.


Picking, Packing, and Shipping: Software-aided picking that ensures item and order level accuracy is crucial. But businesses can further increase picking speed and efficiency and limit human movement through software and hardware automation.
A proper balance in automation is crucial. Under-investing will cause your fulfillment operation to lag behind the competition, while over-automating might overlook essential human activities, affecting efficiency and accuracy. It's vital to find a 3PL that understands automation technologies and can integrate them effectively into current practices.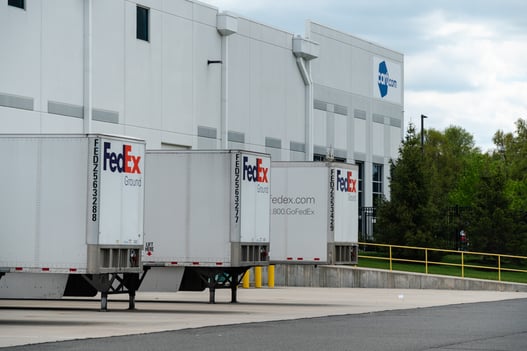 Building Deep Last Mile Carrier Partnerships: Businesses should forge tight partnerships and data integrations with last mile partners to keep customers informed, manage expectations, and respond to issues more proactively.
Currently, the data an ecommerce merchant has access to is often the same as the customer, so sellers are often unable to answer any order-related questions once it has been received by the carrier. The resulting customer frustration can be avoided by having OMS and WMS platforms more natively integrated with carrier systems. That way, fulfillment operations and carriers are sharing upstream and downstream data, allowing customers to receive updates down to the last mile.
Understanding the Nuances of Reverse Logistics
Mastering reverse logistics, also known as the process of managing returns from customers, presents its own unique challenges. Unlike straightforward shipments, returns start with customers, who usually don't have the means to efficiently reintegrate products into the shipping system. This asymmetry between shipping out and shipping back makes the returns process disjointed. Including return labels with original orders provides no guarantee of usage, and even if customers print labels from websites, the return's timing remains uncertain. Handoffs at carrier locations, such as FedEx or UPS, can also be unclear unless integrated with the fulfillment center.
Returns Management Systems can improve this clarity, but the future of fulfillment demands even more sophisticated integration. Operational challenges persist, as not all facilities are equipped for return processing. For ecommerce businesses, establishing robust return integration, evaluating return capabilities, and clear return guidelines are paramount.


Mastering the new rules of ecommerce fulfillment can help your business meet customer expectations for fast and efficient service, reduce shipping costs, and ultimately drive growth. Whether you're handling fulfillment in-house or outsourcing to a third-party logistics (3PL) provider, understanding and optimizing your fulfillment process is key to your ecommerce success. For more detailed insights, download our full ebook here.