‍Matt Kerbel is an advisor to brands with 15+ years leading world-class brands including Lyft, Call of Duty, and MeUndies. Today, he sits on the Adweek Innovators Council, is a collegiate guest lecturer and executive mentor and a LinkedIn Top Voice in marketing and advertising.
I'm brand obsessed. Cart.com is brand obsessed.
So it makes perfect sense that we've linked up on a series talking about incredible brands making some incredibly unique, thoughtful, and mission-driven moves to win hearts and drive growth.
For brands to grow effectively—from up-and-coming rockstars to household names, and all in between—they must be able to creatively and efficiently attract new customers, convert more sales and simplify operations. The end-to-end magic that Cart.com brings to the equation covers all of this and more, helping ensure brands become best-in-class and remain top-of-mind.
In the sixth and final installment of this series, I'm going to change it up a bit. Rather than looking to the present or past, we're going to look to the future. Today let's talk about a plethora of brands to watch that are emerging, and infer what they can tell us about how the future of marketing, culture, and business might look moving forward.
This is often an exercise I will do from time-to-time: Rather than look at brands individually, I'll look at them collectively and then think thematically about how people's sensibilities are changing and evolving based on what they are supporting with their dollars.
Without further adieu, a lengthy list of brands to watch (and why):
TikTok — Yes, starting here. TikTok is just getting started. More and more people are replacing Google with TikTok when it comes to search because it's a quicker, more entertaining, and often more current/insightful way to learn.
Dame, Folx, Universal Standard, Thinx — Normalizing stigmas, from pleasure and sexual wellness, to online affirming healthcare for the LGBTQ+ community, to size-inclusive daily apparel essentials.
Houseplant, Barcode, Nothing Phone, Simulate — Using forward-thinking design and modern functionality to attract the next generation of consumers.
Yumi, Seed, Fatty15 — Catering to the fact that consumers want better, cleaner, more powerful ingredients, as well as more information and transparency (and are willing to educate themselves) when it comes to what we put in our bodies. Even from birth.
Turo, Thursday, Modern Animal, DeadHappy — Examples of reinventing sleepy or antiquated categories, from rental cars, to dating, to animal hospitals, and life insurance.
VanMoof, The Routing Company, Electric Vehicles — The future of mobility is electric, integrated, autonomous, flexible, and shared.
Roblox, Alluvium, RTFKT, Doodles — The metaverse is coming, but it will leave a cemetery of silly brands behind. These are some who are building with thoughtful, bold long-term visions that are consumer-centric.
TruEarth, Reflaunt — A couple examples of a more sustainable, circular economy. Bigger brands like IKEA, Burger King, and Adidas have also started embracing this. This will increasingly become the norm.
Oja, Omsom, A Dozen Cousins — The US is becoming more and more multicultural, with more than half the population being of minority-descent by 2045. Food and delivery companies like these are paving the way for democratizing ethnic tastes for all.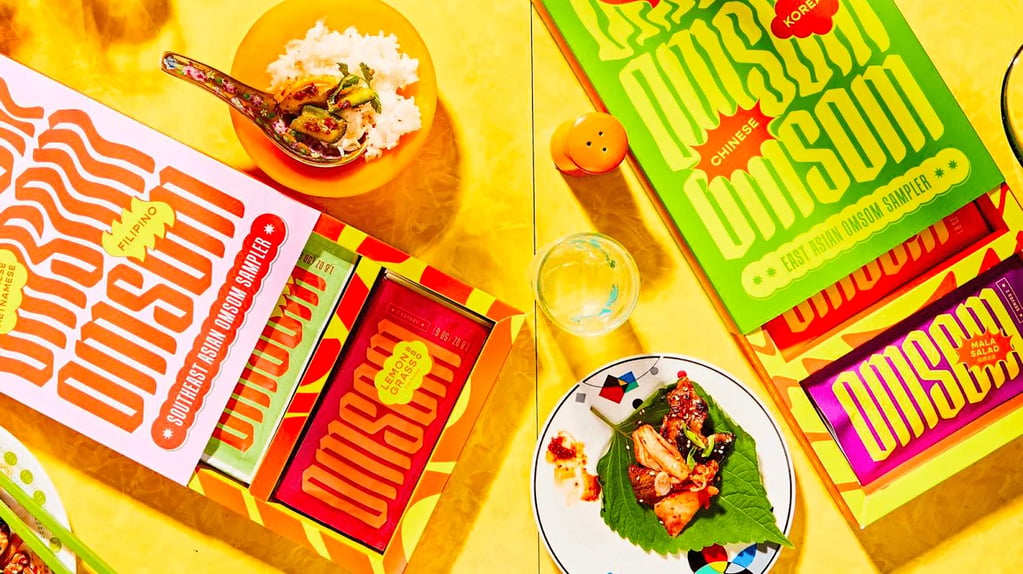 HOKA, Celcius — Function first, design a fast second. Gender neutral. More approachable.
NTWRK, Whatnot — On the front lines of social commerce, a way of real-time shopping that has exploded overseas. It has yet to be figured out for the western world, but it's a matter of when (not if).
‍
And the list could go, as Taio Cruz once said, "on and on and on."
Let us digress, what can we take away from the above? Hmmm…
Firstly, the times they are a-changin'. Consumers demand progress, transparency, and responsibility. You can storytell all you want, but unless you are backing that up with storyACTION, people will see through the BS. The rapid digital advancement in the past couple years, as a result of the pandemic, has caused people to behave in much more critical, deliberate, and curious ways. They want to know everything they can. They want to feel like they are making good choices for themselves and the planet. They want to believe they are supporting others who have been marginalized, or contributing to real progress in the world, or both. They want to know that brands and/or brands and creators are collaborating to achieve more together than they otherwise could do on their own ie. 1 + 1 = 3.
On that note, people are really looking for forward-thinking solutions to their problems. A smoke shop doesn't have to look sketchy as hell. An NFT can actually be a fascinating and valuable and affordable thing to own. You can buy second-hand and not feel like you're settling. Cities can be navigated more efficiently and seamlessly via integrated solutions. Stigmas can be shattered in favor of having important conversations and supporting everyone as equals with amazing, personalized products and initiatives.
Thirdly, people want brands that will not pretend like the world is stuck in 2019 (or earlier). The pandemic, social injustice, war, a bear market, major court decisions, radical digital evolution and decentralization — yeah, they all happened and are continuing to happen. Consumers want brands that don't try to be something to everyone, don't hide when it's important to speak up, and don't pander without action. Everything from your company culture, to tonality, to design, to initiatives, to purpose and POV, to efforts to accommodate this new hybrid, inclusive world is being watched, judged, and voted on with dollars and word-of-mouth. Oh, and a lot of it is "happening on TikTok."
Lastly, people (still) want to have FUN. They still love and value the boldest of creativity, entertainment, and relatable, emotional stories. They want to be entertained while learning. And they want to learn while being entertained. They really, badly, want to laugh. In general, they want to feel. Decision making is most often led by emotion and gut, and then rationalized by data. Act accordingly. Creativity is still the force multiplier when it comes to differentiation, driving commerce, and building a brand that will truly outlast us all.
That's it for this series. I hope you've found some real value in it, and remember—Cart.com exists to support brands like these (and yours) grow, by helping you attract more customers, convert more sales, and seriously simplify your operations. It's like a superpowered cheat code. Like if everything you did could lead to the Kool Aid Man busting through a wall yelling "Oh Yeah!"
If you lead a brand or company, I highly recommend you check them out. I'm happy to make an intro—just lmk. You shan't regret it.
‍
Okay, catch you online.
Matt
‍