Hanni's founder, Leslie Tessler, firmly believes in the power of intuition. A series of instinctive decisions led her products and would ultimately lead her to the door of Cart.com fulfillment centers. Looking for value, collaboration, and professionalism in their next 3PL partner, the Hanni + Cart.com relationship was inevitable.
Say hi to Hanni: "
Lazy bodycare for real people
"
Hanni developed its flagship product, the weighted razor, after seeing a woman having her face shaved in Japan. Hanni's 100% metal, single-blade razor removes both hair and dead skin, and its composition does all the heavy lifting, using its weight as natural pressure in the shaving process. On top of experiencing silky smooth skin, when customers - who have become a cult following - pair the razor with Hanni's shave pillow, they're able to shave without water.

Enter the company's tagline, "lazy bodycare for real people."



Small brand, huge growth
Launching in 2021 as a pure-play direct-to-consumer brand, sales quickly poured in, and the brand claimed a starter home for its direct-to-consumer fulfillment operation. At the time, the 3PL checked the boxes for a startup operation; they were local, worked on a smaller scale, and fit the budget and needs of a typical ecommerce business in the D2C space.

Hanni's products quickly gained attention from the marketplace, and larger retailers were taking notice. Just eight months after launch, Hanni signed an exclusive wholesale agreement with beauty retail giant Sephora. As sales grew, Hanni's current 3PL provider was struggling to keep up with the demands of wholesale distribution, which now consumed 50% of the company's business.

Jennie Pan, co-founder and chief operating officer of Hanni, realized that their existing logistics partner didn't have the capability to handle national and international orders, especially at their higher volumes. Jennie recalls, "Our business grew very quickly, both our D2C and Wholesale. That became unmanageable for our previous 3PL." Hanni stakeholders would make frequent visits to the 3PL in order to keep tabs on the increasingly chaotic fulfillment process.

Feeling uneasy regarding the warehouse staff and their ability to maintain a well-managed environment, Hanni sought alternative solutions. With speculation that temp turnover and quick hires resulted in questionable talent that didn't look or act professional, Hanni wanted more stability from their next fulfillment partner. Paired with the 3PL's increasing rates, Jennie felt it was time to seek out other providers. "Our needs weren't being met and we felt like we were paying a premium for not-so-great service, so it just became very clear that we outgrew them."
Finding a professional fulfillment provider with the ability to scale
Hanni's quest for an ecommerce fulfillment provider that could keep up with their growing brand's sustained growth for the next 3-5 years included a wish list of heavily weighted must-haves: price, scalability, customer support, nationwide footprint.

During their search, Hanni was impressed with Cart.com's proven ability to deliver multi-channel fulfillment at a competitive rate. While having an easy-to-integrate WMS and OMS was expected by the Hanni team, the ability to scale across the Cart.com network of 14 fulfillment centers, totaling 8M+ square feet was impressive. In addition, a future multimode solution was at the forefront, supported by Cart.com's ability to add a West Coast fulfillment node to help reduce shipping costs and faster serve Hanni's customers.
Personal customer service was something Hanni wanted for, but, was lacking, while with their previous 3PL provider; a human-to-human customer success partner. Cart.com's personalized customer success managers have proved to be of utmost value to the brand, adding value at every stage of the customer's journey. And, of course, price. The ability to offer flexible pricing models makes it possible for brands like Hanni - rapidly growing but still working from a small business budget - to offer premium product packaging and shipping at a reasonable price. Jennie Pan recalls, "Cart.com joined the RFP process and were very flexible and competitive with all the rates and ultimately did win the business."

Responsive warehouse staff with value-added services
After Hanni's negative experience with their previous fulfillment provider, they were pleasantly surprised to see the impact a professional warehouse team could have on their fulfillment operations - and ultimately their customer experience. Jennie added, "with Cart.com, the warehouse in Ohio was just night and day. It was so clean, so well managed, the staff are all clearly experienced professionals. From the packers, to receivers, to the warehouse manager, I can't speak more highly of the staff I've met."

Being a self-described small brand, when Hanni has an idea, they need to execute a warehouse response quickly. Hanni is appreciative of an agile warehouse that's able to pivot with their needs. In one instance, Hanni discovered that their new product launch of Splash Salve, an in-shower moisturizer, was experiencing slight imperfections in texture due to heat.

Getting ahead of the issue, Hanni decided to put a card insert with the products to inform customers who might have concerns. Cart.com quickly put plans into motion, adding inserts to every SKU in less than a week. "Having a direct line with the warehouse without having to go through red tape and not having to submit paperwork, review, get approval…the team just turns around and does the job. Cart.com's responsiveness is invaluable to Hanni, says Jennie."

Exceptional customer service
Cart.com understands that behind our nationwide network of facilities and proprietary logistics software are people, and this is often what brands need most. That's why Cart.com prioritizes the partnership between client and 3PL, whether it's maintaining a clear line of communication or advocating for customer needs.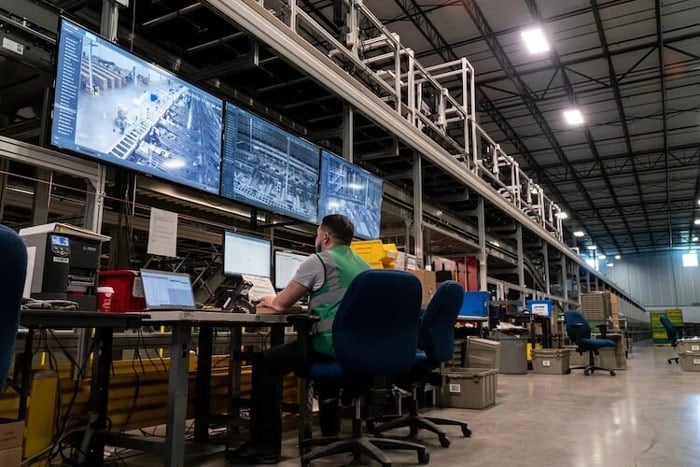 Hanni's trust in Cart.com stems from the relationship between the company's' teams. Having Cart.com's account manager as one of Hanni's greatest advocates allows the brand to feel confident in their third-party logistics partner. Jennie had the best things to say about Hanni's dedicated account manager, Ashley Ritter. Pan notes, "Ashely empathizes with a lot of the challenges that we as a brand go through, and I trust that she advocates on our behalf to her bosses internally, and vice versa. We value her insights, and she really does a wonderful job. The relationship just works in a very easy and comfortable manner."

It's this type of collaboration, from the top-level account manager through the warehouse staff who are physically fulfilling the orders, that's the true value for Hanni.

A 3PL partnership that just works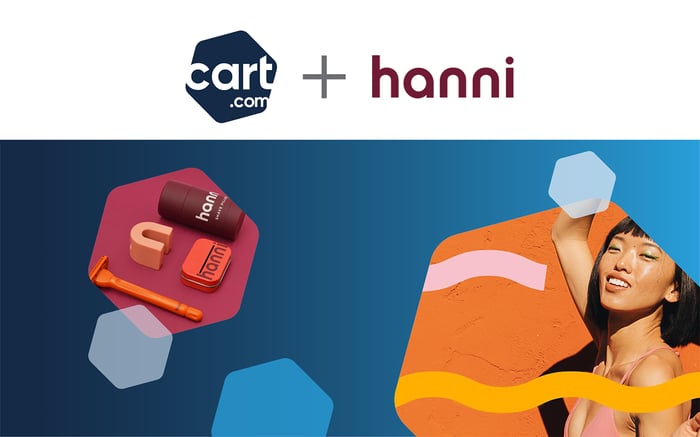 What makes the Hanni + Cart.com relationship work is our mutual desire to constantly and consistently provide value to customers, with every order. Cart.com remains the leading provider of comprehensive omnichannel commerce and logistics solutions that enable B2C and B2B companies to sell and fulfill anywhere. The company's enterprise-grade software, expert services and logistics infrastructure, including its own network of fulfillment and distribution centers, are used by thousands of customers to unify commerce operations and drive more efficient growth. Jennie Pan's left Cart.com with some final words… "It works. Whatever we need, you guys can help. Being a Cart.com customer for a year plus now, I am so happy with Cart.com. It's such a solid team. From top to bottom, my experience has been nothing but professional and [we're] just more than happy with the service that we are getting."

As Hanni grows as a brand, Cart.com will be alongside to support them at every stage. "We're thrilled to be a part of Hanni's continued growth and we look forward to supporting those growth efforts through flawless order fulfillment," says Lars Anderson, vice president of fulfillment at Cart.com.