Matt Kerbel is an advisor to brands with 15+ years leading world-class brands including Lyft, Call of Duty, and MeUndies. Today, he sits on the Adweek Innovators Council, is a collegiate guest lecturer and executive mentor, and a LinkedIn Top Voice in marketing and advertising.
I'm brand obsessed. Cart.com is brand obsessed.
So it makes perfect sense that we've linked up on a series talking about incredible brands making some incredibly unique, thoughtful, and mission-driven moves to win hearts and drive growth.
For brands to grow effectively—from up-and-coming rockstars to household names, and all in between—they must be able to creatively and efficiently attract new customers, convert more sales and simplify operations. The end-to-end magic that Cart.com brings to the equation covers all of this and more, helping ensure brands become best-in-class and remain top-of-mind.
Today, we're going to review four brands that are meaningfully influencing culture through a variety of channel and category evolution, non-traditional collaborations, and more. The old adages apply: Adapt or die! When they zig, we zag! If all else fails, partner with Travis Scott! Wait, that's a new one. In any case, each of these brands are heritage brands that have not only gotten with the times, they are creating the narrative as we know it. And, as you will read, they have demonstrated that reinvention and evolution are beautiful things when done thoughtfully and with the audience kept top-of-mind.
Allow them to reintroduce themselves.
Let's start here. It feels like a minute ago that New Balance was still your dad's casual Sunday shoe, and then in 2018 they signed Kawhi Leondard to a shoe deal and my reaction was pure intrigue and confusion. In 2020, a lot happened in the world — including New Balance's multi-year NBA deal, the launch of Kawhi's first signature sneaker, and the appointment of Chris Davis to NB's CMO. Since then, it's been pure positive chaos.
In taking on the behemoths of Nike, Adidas, and the like, New Balance enlisted a strategy that could only be defined by one word: Extra. But I mean that in the best possible way. Their goal was to be the most premium sneaker brand in the world.
They needed to do three interrelated things to win big. One, collaborate with creators and celebrities on the very cutting-edge of culture who have fascinating stories and interests well beyond their crafts. Two, modernize the design with bold features, colorways, textures, and styles. Three, combine these two by having the right story at the right cultural moment in time with the right cultural co-signer.
As Chris has put it to me recently, New Balance "leads with the story, the product comes after. There is a co-authoring of strategy, content, and product. We are always trying to be the best, not the biggest. All of our partners are a reflection of our core values, and our collaborations should never be predictable. If it's predictable, should it even exist?"
This focus on top-of-funnel investment has yielded massive dividends on the coattails of intense amounts of hype. NB has released collabs with everyone from Aime Leon Dore and Salehe Bembury to tennis pro Coco Gauff to youth culture purveyor Bodega to rapper Jack Harlow, and countless others. And it's this that's helping New Balance influence the cultural conversation in a different, yet still powerful, way than Nike.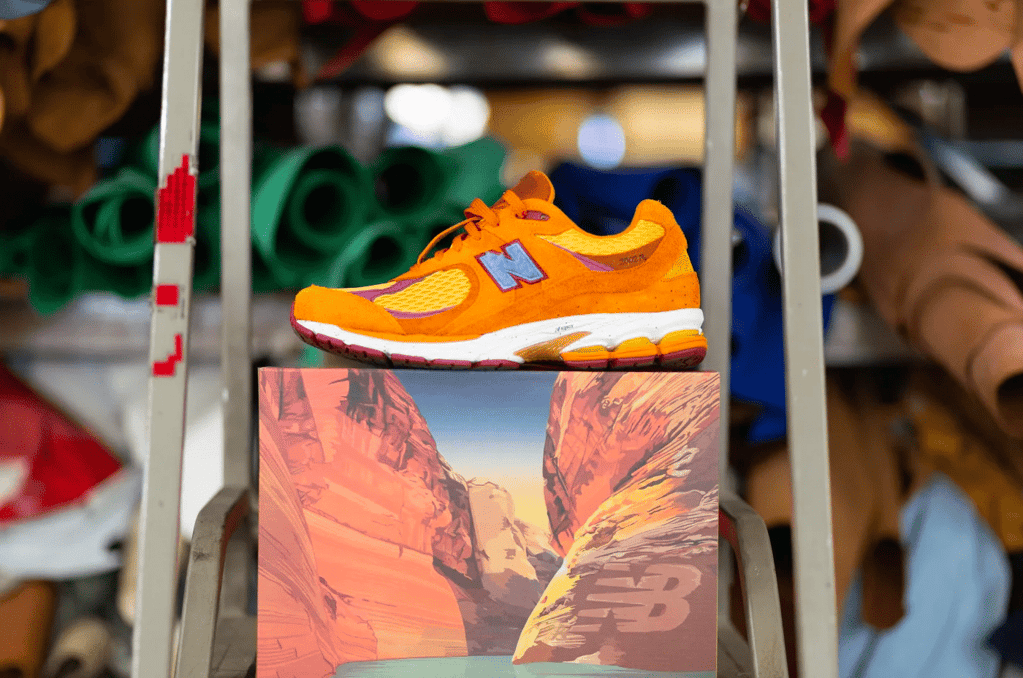 To New Balance, it's all about staying to their 115 year old values, acting like a brand with heritage, not as a heritage brand. I think a new pair just dropped! Oh shit, it's already sold out.
If you've been following the news, it doesn't look like Victoria's Secret is doing too hot. The recent Hulu documentary "Angels and Demons" did not do them any favors, as they were trying to shed an image grounded in sexualization, empowerment, stereotypical definitions of beauty, and exorbitantly expensive fashion shows.
Yes - times have changed and the next generation ain't got no time for outdated norms. They want brands and products that reflect modern sensibilities, body types, skin colors, abilities, and not only recognize a problem but participate in its solution. Barbie easily could have gone the way of VS, but has instead done the complete opposite: they, too, have gotten with the times.
What may have once seemed risky to veer from "blonde, bodacious, and 36/24/36" has, in fact, become the winning strategy. The focus should be on the person — the whole human — and not just her body.
Barbie has masterfully pivoted to introduce new body types, Barbies of all skin tones, Barbies of all career paths and abilities of all types. In 2018, Barbie shined a light on empowering role models from the past and present in an effort to inspire more girls. The campaign, #MoreRoleModels, honored extraordinary women from around the world on International Women's Day. The Inspiring Women doll line also launched and featured Frida Kahlo, Katherine Johnson, and Amelia Earhart.
‍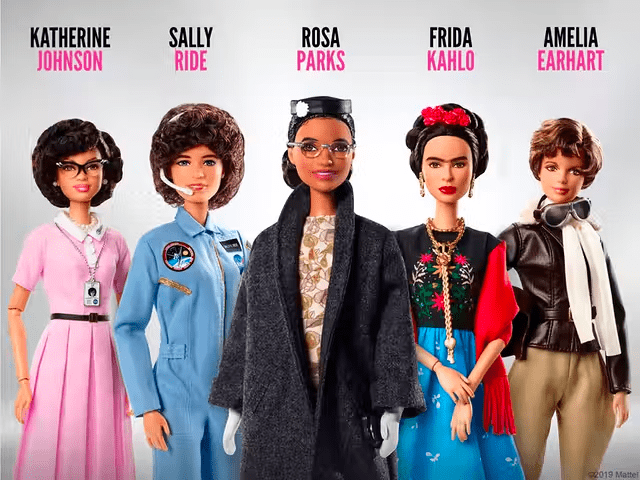 Beyond this, the brand has used collaborations and popular culture to show the breadth and depth of Barbie and Ken's world. From fashion brands like Kith and Vera Wang, to entertainment icons like David Bowie to Italian singer Elisa, Barbie's collabs know no limit. To top it off, the brand has selectively influenced pop culture in big ways. Barbie listed her iconic Malibu Dreamhouse on Airbnb; she was featured in a big game commercial with Rocket Mortgage; and in 2023 the first Barbie movie will be released, starring film superstars Margot Robbie and Ryan Gosling (shoutout Canada) and directed by the incomparable Greta Gerwig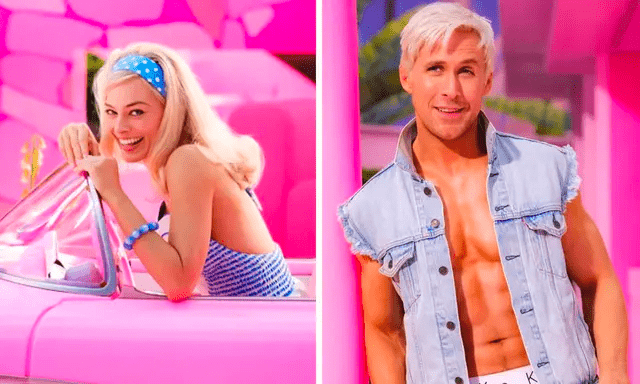 It hasn't been all pink roses. Sales of Barbie dolls declined sharply from 2014 to 2016. However, in 2020, Mattel sold $1.35 billion worth of Barbie dolls and accessories and this was their best sales growth in two decades, an increase from the $950 million the brand sold during 2017. Come on, Barbie, let's go party!
McD's still dominates the fast food world, in spite of chicken sandwich and delivery wars, ghost kitchens, creator- and NFT-inspired concepts, and some pretty bold marketing from the likes of BK, Taco Bell, Wendy's, KFC, and so on. It's like the Coca-Cola of QSR in that it's iconic, its taste brings joy, and it keeps itself squarely locked into culture without trying too hard.
‍
Aside from their design language, which is brilliant by the way, I'm going to talk about two things they've done — in line with the context of this blog post — that have kept them relevant in the public eye over the past little while. There may be a theme 'a brewing from my series of posts: collaborations and the metaverse.
Unless you were living under a soundproof rock, you know that McDonald's has released a series of celebrity-inspired meals from Travis Scott to Mariah Carey (at Christmas!) to BTS and Saweetie. What I love about McDonald's is that they always seem to hit on a very simple yet poignant insight. In this case, it was the confluence of a few things: people love to feel connected to others through music, people are sacred when it comes to their McD's order, and people love to participate in pop culture. Each of the meals appealed to a different group, yet in a formulaic and successful way. Mass amounts of earned media ensued. Sales ballooned.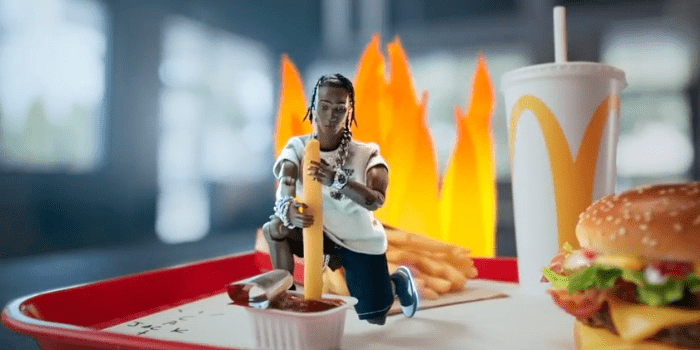 Another recent bold idea that had the potential to be amazing, so I'm mentioning it here, is Camp McDonald's. The exclusively virtual, in-app experience provides the opportunity for users to access exclusive deals, merch collab drops, and even live performances by the likes of Kid Cudi among others. Unfortunately, the execution has been a bit choppy as we're in relatively uncharted territory; however, the idea was fun, fresh, and full of promise.​​
It's noon as of this writing and I need to go get myself a supersize fry.
Speaking of heritage, few brands have kept as relevant as Gucci, which turned 100 (!) last year, with origins dating back to 1890. Whoa. I don't wear Gucci, but damn do I respect it. The first tagline from 1947 was 'Quality is remembered long after price is forgotten.'
A brand that used to be all about shockvertising and posh celebrities (literally, the Beckham's were Gucci spokespeople) has adapted that to modern day sensibilities. For example, for its 2021 campaign it enlisted the likes of Harry Styles, Serena Williams and Dakota Johnson to do a 'talk show' called The Beloved Show with James Corden. Other recent promoters have been A$AP Rocky, Iggy Pop and Tyler, The Creator.
‍
Moreover, the Business of Fashion recently released a case study that discussed why Gucci has been able to balance a timeless appeal and resonating with younger crowds. The short answer: they take risks that other luxury players steer clear of. Frankly put, the brand doesn't take itself too seriously. For example, to promote its watches Gucci used memes and hashtags to invite UGC. And, wow, did the content ever come flooding in.
Lastly, Gucci has positioned itself as forward-thinking, having a strong POV when it comes to inclusivity, sustainability, and collaboration with other rule breakers like Adidas. Gucci has placed a bet that the next generation will carry the torch and it's paying off massively. Every brand has to place that bet at some point; Gucci has always seemingly been one-step ahead.
‍
That's it for today. Tune in next time, and remember—Cart.com exists to help brands like these (and yours) grow, by helping you attract more customers, convert more sales, and seriously simplify your operations. It's like a superpowered cheat code. Like if everything you did could lead to the Kool Aid Man busting through a wall yelling "Oh Yeah!"
If you lead a brand or company, I highly recommend you check them out. I'm happy to make an intro—just lmk. You shan't regret it.

Okay, see ya next time.
Matt
‍