‍Matt Kerbel is an advisor to brands with 15+ years leading world-class brands including Lyft, Call of Duty, and MeUndies. Today, he sits on the Adweek Innovators Council, is a collegiate guest lecturer and executive mentor and a LinkedIn Top Voice in marketing and advertising.
I'm brand obsessed. Cart.com is brand obsessed.
So it makes perfect sense that we've linked up on a series talking about incredible brands making some incredibly unique, thoughtful, and mission-driven moves to win hearts and drive growth.
For brands to grow effectively—from up-and-coming rockstars to household names, and all in between—they must be able to creatively and efficiently attract new customers, convert more sales and simplify operations. The end-to-end magic that Cart.com brings to the equation covers all of this and more, helping ensure brands become best-in-class and remain top-of-mind.
Today, let's explore 4 brands that pivoted hard to stay relevant, reinvigorate their base, or both. Like Michael Jackson, they looked in the mirror and said, "I'm gonna make a change. For once in my life." These are four huge companies, so for anyone who has gone through an undertaking like this you know that it's enterprise-wide and takes top-down commitment.
Many beyond today's list remain works-in-progress: GAP, Folger's, the Washington Commanders, etc. The four listed have committed and driven growth on the back of what would be perceived as highly risky and polarizing. Hey, sometimes you have to bet the house to win big.
Now let's talk gambles!
If you grew up in the 80s or 90s, Wendy's was synonymous with its founder, the lovable Dave Thomas, who starred in over 800 (!) commercials over the course of 13 years. He was the friendly, wise-eyed, tell-it-how-it-is founder who embodied the alternative burger to incumbent behemoths McDonald's and Burger King.
After Thomas' death in 2002, the mic was eventually passed to another family member, and this time it was to the chain restaurant's namesake. According to Just Richest, Thomas' daughter Wendy first appeared on-camera in a Wendy's commercial in November 2010 and was featured in the "That Wendy's Way" campaign that launched in 2012. While this led to some short-term gains following a very difficult period following the 2008/09 recession, it didn't last.
Fast forward to 2017. Kurt Kane and team make the decision to lean into its underdog tone. Okay — lean into it is the understatement of the century. Wendy is transformed into this sassy, lovable, don't eff with the babysitter type of personality who always tells it how it is (just like Dave, but with far less sh*ts given).
It started with "The Wendy's Roast Heard Round The World", which has since been followed up with countless priceless roasts. People and brands of all types, to this day, still ask Wendy to let them have it. And, thus, a social media behemoth in her own right was born, quickly equaling or surpassing both McD's and BK on follower count (engagement rates weren't even close).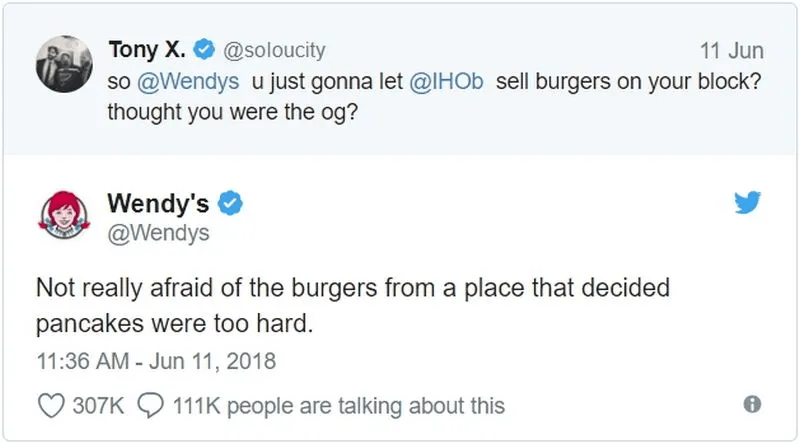 To build on their newfound fame and reputation, Wendy's simply continued to pour fuel on the fire. They turned February 11th into a 'holiday' in National Roast Day, during which all eyes are on Wendy because you don't know what she'll say next. When Velveeta asked to be roasted, Wendy's replied, "How are you a verified account when you're not even verified cheese?" The team also dropped a 'mixtape' called We Beefin' where they continue to call out McDonald's among others, and has its moderated Discord.
Wendy's continues to grow and grow. Where will the sass stop? Nobody knows.
So go back a decade and Tiffany & Co's advertising was all very… white. Well, robin's-egg blue and caucasian (people) to be exact. The brand was very in-line with the fragrances and Victoria's Secret of the times. It was all very predictable and it worked — until it didn't (see: VS today).
There comes a time in which a luxury brand has to adapt or die. Last week, I talked about how Gucci has remained iconic to both lifelong and new-school clientele, alike, through a series of smart moves. Few luxury brands, however, have enacted a more drastic 180° than T&Co. in the last year. Multiple risky moves have broken the internet. The result: Interbrand pegging it as one of the fastest-growing brands of 2021, defying the pandemic by targeting a new breed of prospective customers.
It started with teasing a Tiffany's color — hold up, what?! Yep. What started as an April Fools joke was thoughtfully brought to life as a pop-up store in Miami.
Then, it was the coup de grâce: a new campaign with Jay-Z, Beyonce, and even Basquiat, featuring the ABOUT LOVE film by acclaimed director Emmanuel Adjei accompanied by a soulful musical performance of the classic song "Moon River." Everything about this signaled a new era for Tiffany.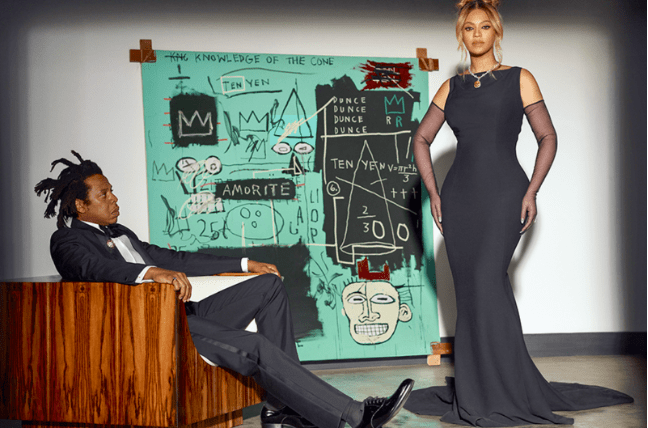 Lastly, and most recently, the brand put a bow on the new era with NFTiff, a collection of 250 custom NFTs designed to become a digital and physical pendant of the beholders CryptoPunk designed by Tiffany & Co. Here's the math: 250 total, $50k each, sold out in 22 minutes, $12.5MM in revenue. Day-um.
Make NFTs more accessible? Nah, not the Tiff way. This is art. Any questions?
To younger consumers, and until 2020, Simmons was one of the sleepiest mattress brands out there. See what I did there? Seemingly forever, it's been one of the Big S's (Simmons, Serta, Sealy, Sleep Number) — I just made up "Big S's" — that have collectively dominated mattress market share. However, in recent years leading up to the pandemic, market share had been slipping to digitally native companies like Casper, Purple, Nectar, Tuft & Needle and others.
Clearly the company didn't think this trend was slowing down anytime soon, so what do you do? Well, Simmons called upon independent agency Burns Group to completely reinvent the brand at every level — from product design, pricing, retail channels, brand identity and advertising — for Gen Z and young Millennial consumers who are, or will soon be, starting out on their own.
Everything from a new winking logo to DTC presence to refreshed packaging, advertising (a campaign called "Just for Fun-ZZZs"), and social content was completely reimagined to excite the next generation. The notion was to lead with the brand's personality first, features second; something very different from what had become mattress advertising 101 for the past century. Simmons even enlisted five well-known creators, from music to sports to comedy, to help revive the brand primarily on TikTok.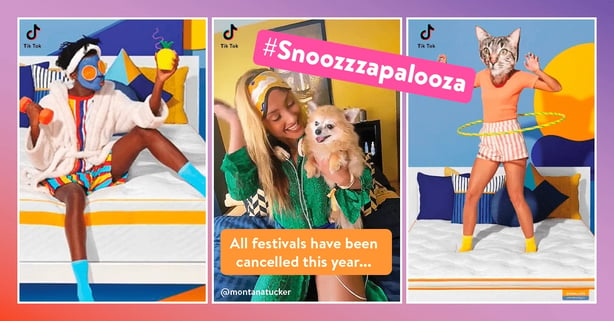 A colorful, weird, and fun brand, and billions of impressions later, Simmons is at least firmly (okay, I'm done with mattress puns) on Gen Z's radar, which will hopefully be Simmons' salvation in the long-run for a brand that recently turned the big 1-5-0.
‍
And then, of course, there is Domino's. In 2004, the company went public on the NYSE. 5 years later, it hit its stock low-point in 2009. Customers, to say the least, were not pumped about the product, saying the crust tasted like cardboard, the sauce tasted like ketchup, and that the pizza was both "totally void of any flavor" and "missing the love". Aw.
That's when they decided to not only listen to their customers, but also own it by agreeing and making fun of themselves, and then essentially tearing the thing down to build it back up again. Truly some next-level, enterprise-wise stuff, all grounded in a new tagline "Oh yes, we did." They called it (drumroll) the "Pizza Turnaround" which comprised of 3 key things:
First, they completely revamped their pizza — cheese, sauce, crust, ingredients. Upon putting their new 'za to the test with consumers, people actually now preferred Domino's to the competition.
Next, they changed their name and revamped their logo, removing the word "Pizza" and focusing more on the square domino shape/icon. They've since added several non-pizza menu items, and the logo is universally recognizable with or without the name.
Lastly, they have really committed to listening to their customers and focusing on improving the customer experience beyond their product. Domino's has meaningfully leaned on technology, from best-in-class delivery tracking to now testing autonomous self-driving delivery in partnership with nuro. From 2009 to 2017, Domino's revenues doubled. Oh yes, they did.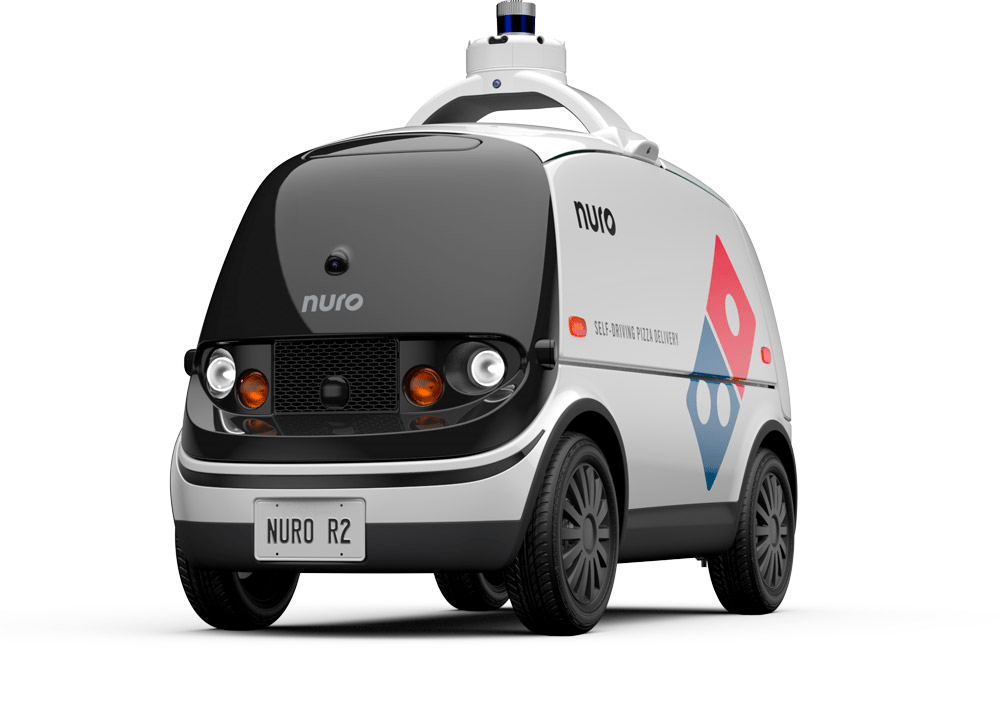 That's it for today. Tune in next time, and remember—Cart.com exists to help brands like these (and yours) grow, by helping you attract more customers, convert more sales, and seriously simplify your operations. It's like a superpowered cheat code. Like if everything you did could lead to the Kool Aid Man busting through a wall yelling "Oh Yeah!"
If you lead a brand or company, I highly recommend you check them out. I'm happy to make an intro—just lmk. You shan't regret it.
‍
Okay, see ya next time.
Matt
‍